Ten... bedside iPod docks
Wakey, wakey!
Philips Fidelio DS3000/05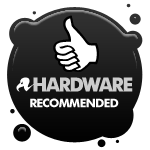 One of the smaller units in Philips' Fidelio range of iPod speaker docks, this model seems oddly devoid of features when you take it out of the box. But plug in your iPod or iPhone and you'll be invited to download a free app that can be used to set the unit up, check the level of its batteries - four AAs, able to provide up to eight hours' untethered playback - and set any number of alarms, including a set of pre-loaded "nature sounds" if you want to wake up to the call of birds or church bells.
I like the DS3000/05's spring-loaded dock connector which keeps the player tightly tucked up against a pad at the back, and the mini USB port for hooking up your computer for syncing, but I like the unit's warm, bassy yet clear sound more.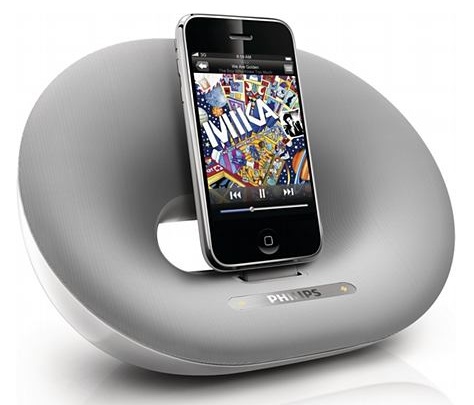 Reg Rating 80%
Price £80
More Info Philips
Pure Chronos iDock series II

This DAB/DAB+ and RDS FM radio from Pure packs in the features, and it's one of the most button-laden gadgets I've rounded up here. Quite apart from the eight buttons and dial on the front of the unit, there's a mini remote control if you want to move it from your bedside up onto a shelf. You might want to shift it because the Chronos iDock is a large, triangular-footprint device that seems bigger than it is when it's on your beside table. Worse, it has a very boxy sound that remains unrelieved by the unit's treble and bass settings. Talk radio sounds fine, but iPod- or aux-sourced music doesn't. A tune to wake you up - Chronos II has four alarms - is bearable but this is not a gadget you'll also want to use for general music listening.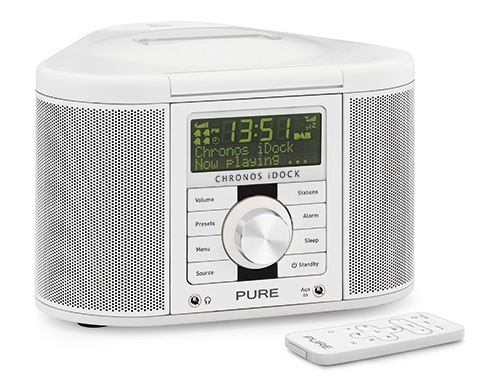 Reg Rating 60%
Price £100
More Info Pure