Ten... bedside iPod docks
Wakey, wakey!
Revo Axis

The Axis is is pricey - £200 - but you do get a lot for your money: DAB and RDS FM radio, Wi-Fi connectivity for internet radio, to grab content from UPnP media shares on your network and to stream from Last.fm, and, of course, iPod playback. It's unusual but attractive asymetrical angles-and-curves casing incorporates a 3.5in colour touchscreen, a telescopic aerial and RCA ports for composite-video output. The rear-facing bass reflex port helps give the Axis a warm sound, but the Axis' audio is limited by its mono speaker. Do you need stereo from a device placed near your head to wake you up? No, but it's nice to have, and as the JBL shows it is possible to do well in a compact unit. And if the touchscreen's not as easy to use as it might be, the Axis' overall performance won me over.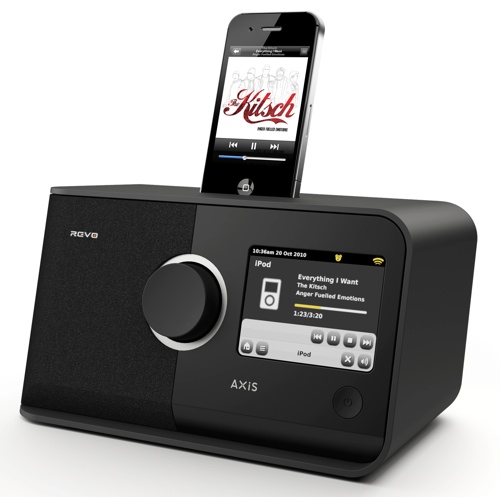 Reg Rating 80%
Price £200
More Info Revo
Roberts Sound 66

Roberts' low-profile speaker dock radio will sit nicely in hotel rooms but has a slightly retro look that will appeal to the sort of people who enjoy listening to "the wireless". No Wi-Fi here for us more modern types, just DAB and RDS FM and a universal iPod dock on top of which Roberts includes a very wide selection of inserts. Next to the dock are the Sound 66's many controls, all replicated on the mini remote. A more elderly audience may have trouble with the large but hard-to-read characters on the display - they're much taller than they are wide - and an unforgiving alarm set-up system that takes you right back to the start if you hesitate. The sound is a tad flat, but not bad for quiet, pillow-side playback.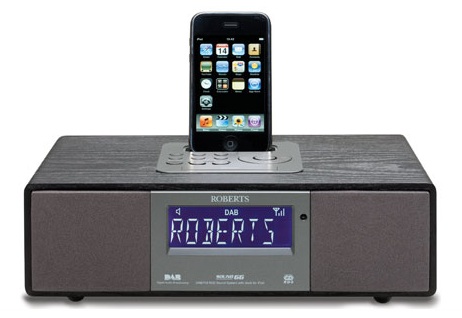 Reg Rating 70%
Price £150
More Info Roberts