This article is more than 1 year old
White iPhone 4 delayed again
Elusive albino hibernates 'til spring
Those desperate to get their hands on a white iPhone 4 will have to wait until 2011, as Apple has again delayed its release, this time until next spring.
This is the third time the date has been pushed back, but this time Apple is not saying why - unlike previous occasion.
Days after the first iPhone 4 was launched, Apple decided the white version was "more challenging to manufacture than expected" and that it would not be available until mid-July. A few weeks down the line it was held up again until "later this year".
Recent delays in shipping were attributed to colour mismatches between the body and the buttons - parts sourced from two different manufacturers. Apparently white isn't always white when you make parts for Apple.
There is also no shortage of speculation that hold-ups may be due to modifications following antennagate.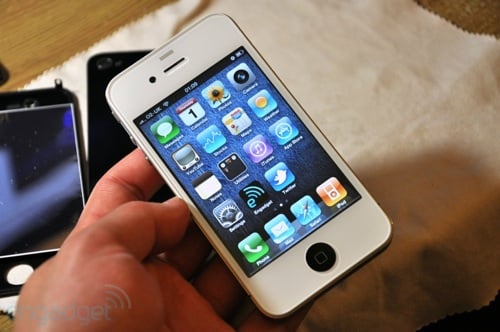 Here's one I made earlier..
Whatever the reason, this latest news means those consumers that anticipated one from Santa this year will be sorely disappointed, especially amid reports that staff at Apple's Cupertino campus had already been given one.
All is not lost; if you still want a white iPhone for Christmas you could always make your own, unless you're inclined to hang around off-campus bars waiting for Apple staff to celebrate birthdays. Failing that, you could always try and convince Windows 7 evangelist Stephen Fry to part with his. ®