This article is more than 1 year old
Duracell MyGrid cable-free gadget charger
Wireless electricity
Review Cable-free charging is nothing new, the notion having been pioneered by Powermat, but the big names in consumer power have now taken note of the technology and have introduced their big-brand alternatives.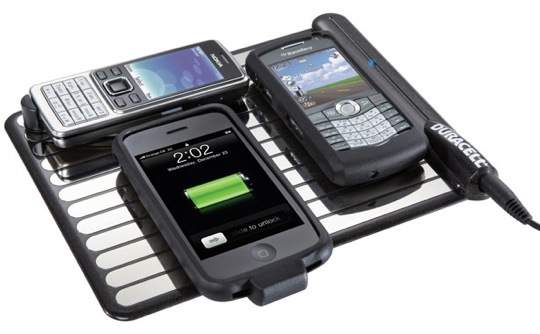 Duracell's MyGrid Charge Pad: handy if you've several devices you need to charge at once
Take Duracell. It's offering, MyGrid, follows the pattern exactly. Offer a multi-device charging pad and sell connection accessories separately for whatever gadgets the punter wants to charge up.
MyGrid is less sophisticated than the Powermat, but that hasn't made it any cheaper. And it covers a supports a much smaller range of devices, too. Duracell has cases for the iPhone 3G and 3GS, but not the iPhone 4, for example.
There are compatible cases for a range of BlackBerry Pearl and Curve handsets, and for more basic mobile phones it sells "Power Clips" - pick-ups that clip magnetically onto the back your phone and connect to a wee doohickey that plugs into the phone's power socket: Nokia jacks, for example, or mini or micro USB.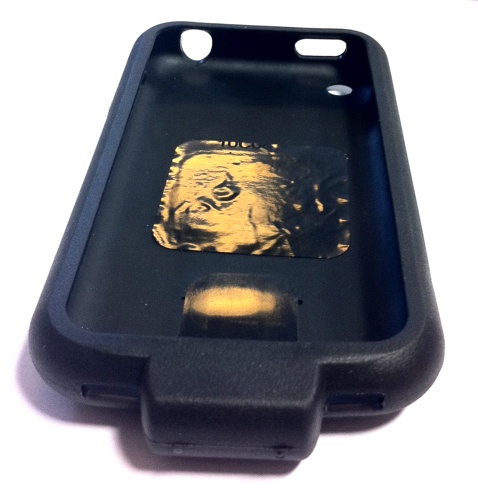 There's no dock or USB pass-through on the iPhone case. Doh!
The Power Clips stay attached magnetically, which means you'll almost certainly have to bond the bundled steel disk to the back of your handset. With its strong self-adhesive pad, the disk holds the Clip in place when you're charging your phone, but Duracell hasn't designed the Clip to remain attached at other times.