No peace to the puzzles
Compared to the first Saw game, released just a year ago, there have only been minor tweaks graphically. Saw II: Flesh & Blood sticks with the Unreal 3 engine, but there are improved lighting effects, thanks to Unreal's Lightmass technology, which makes for a slighter spooky environment.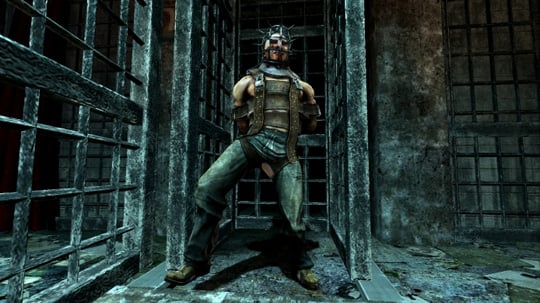 Keep your trap shut
While the initial gloomy, torch-lit rooms are scary at first, it's all smoke and mirrors really, as I wondered when the adrenalin would kick in. Yet, as soon as I realised nothing was going to happen without a prompt, the tension subsided. Unlike thrill-packed classics like Bioshock, nothing jumps out or surprises. So when faint cries or whispers are heard, there are no goosepimples.
Not to say you shouldn't let your guard down. Frequent button prompts tend to appear randomly; miss the window of opportunity and death is likely. Repetitive failure is sometimes the only way to learn. The sparsity of save points means you'll have to regularly redo something you've already cracked, just to get to your previous point of failure, only to fail again.
Such frustrations wouldn't be so bad if each puzzle didn't feel like a complete waste of time. Most of them aren't enjoyable and those that do trigger some problem solving don't inspire. This game is like that big book of puzzles you buy for a train journey and the Quick Time Events that glue them together are as fun as turning the page.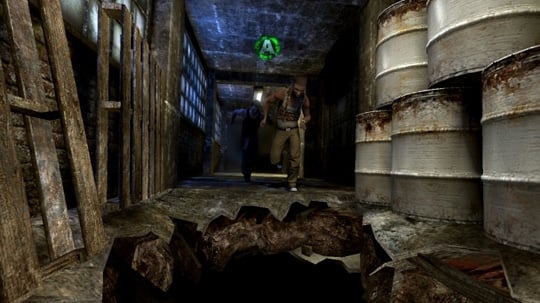 Pressing times
In between such paper cuts, I found myself groaning, "Not another fuse box" as I encountered another tiresome door with a circuit board to rearrange. It's not hard because you know what to do, it's just painstakingly time consuming. Light switch combination puzzles or variations of such make up the rest, while the answers to any remaining locks and traps are usually written on a wall somewhere.
Sponsored: Webcast: Discover and secure all of your attack surface