Apple shrinks Mac Mini price
Diminutive desktop now cheaper
Apple has knocked 50 quid off the price of the Mac Mini.
The diminutive desktop Mac - it's just 197 x 197 x 36mm - was, at launch, priced at £649. That bought you a 2.4GHz Core 2 Duo processor, 2GB of 1067MHz DDR 3 memory, a 320GB 5400rpm Sata hard drive, 8x multi-format DVD writer and Nvidia GeForce 320M graphics integrated into the chipset. The spec hasn't changed, but the price is now £599.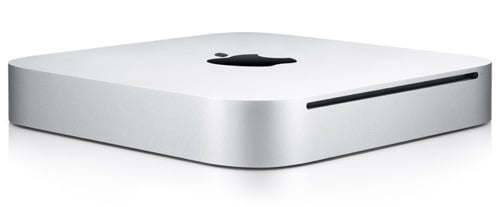 The Mini still offers a Firewire 800 port, four USB 2.0 ports, an SD card slot and a Gigabit Ethernet port round the back. It also includes 2.4GHz and 5GHz 802.11n Wi-Fi, plus Bluetooth 2.1.
You can read Reg Hardware's review of the 2010 Mac Mini here. ®