This article is more than 1 year old
Google seems to classify self as potentially malign
Blogspot bother evokes inadvertent homepage self-hate
Casual observers may have concluded that Google has defined a portion of its own search page as potentially malign this morning.
In reality, the warning that users visiting a particular page might become exposed to drive-by download attacks involves blogspot.com. Blogspot was caught serving content from a hacker-controlled domain, hence the health warning.
A screenshot of the snafu was captured by security researcher Mikko Hyppönen of F-Secure here.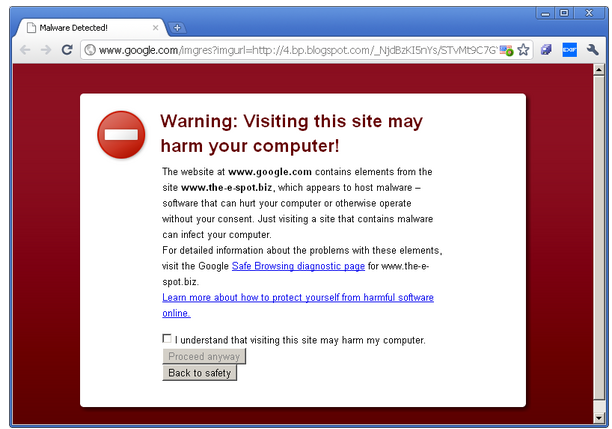 "The warning about google.com was shown by the browser when accessing a page on Blogspot by clicking a link in Google search results," Hyppönen told El Reg. "The problem was on blogspot.com, not on google.com - it just looked that way."
The snag coincided with the expansion of Google's vulnerability rewards program to include bugs in its web services, such as search, Gmail and blogger.com. ®