This article is more than 1 year old
Seagate squirts out rectal cleaning spray
Makes grab for low-hanging fruit
If you go down to the Amazon woods today you can be sure of a big surprise: Seagate seems to have taken an unexpected product direction.
The product contains borax, helonius, kreosotum and platina  and gets rid of certain kinds of irritations in a homeopathetic manner, allegedly. There are companion products which can be squirted up your nose - and other places - to soothe itching and kill off bugs.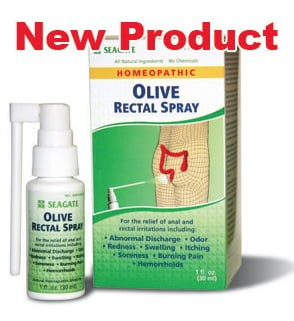 Has Stephen Luczo taken Seagate in a complete new direction? Sadly no. There are two Seagates with a Californian presence and this one found on Amazon is a brand of First Fishery, a "seafood processor, fishing company, and supplement manufacturer established in 1981". It is based in San Diego. The Seagate trademark and symbol have become better known than the name of the parent company, and have taken over as the identity of this company's business.
Imagine if the two Seagate businesses combined? What a momentus event it would be. Could we see Barracuda fish oil concentrate? Perhaps there would be buy one and get one free offers: buy a GoFlex external drive and get an Olive Spray to prevent bugs affecting it and soothe any irritations if the GoFlex got up your nose ... ®