Hitachi eyes Apple owners for skinny HDD
Too slow?
---
SuperSpeed USB may be here, but USB 2.0 remains the standard. Drive makers are still releasing USB 2.0 drives - the latest is Hitachi with its G-Drive Slim.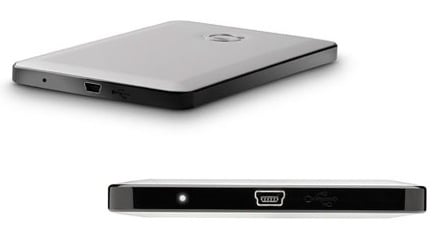 The skinny 2.5-incher is being pitched at Mac owners as a compact - 129 x 82 x 10mm, 144g - 320GB backup drive. The Slim is pre-formatted for Mac use and is compatible with Mac OS X's auto-backup system, Time Machine.
Available in the US now for $100 (£62), the Slim should be out in the UK shortly. Either way, it'll be pricey: you can get a brand-name 500GB 2.5in external Mac-format drive for that money, or a no-name 640GB job. ®