This article is more than 1 year old
PARIS laid bare in intimate snaps
Our space plane mission's bumper photo album
We'll wrap this piece with the photo we'd already dreamed about but didn't really think possible: the PARIS team with the Vulture 1 following its epic flight...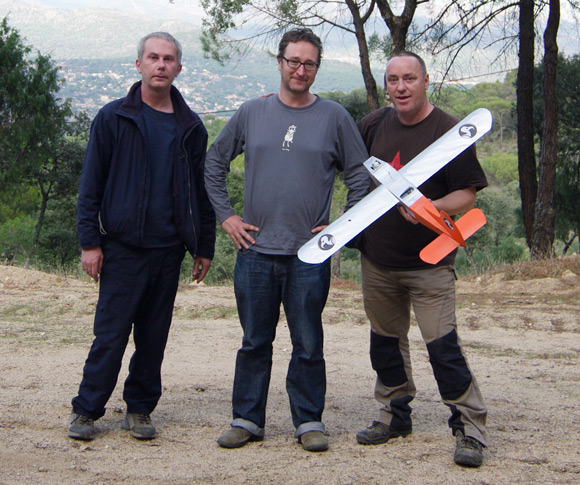 On Friday, we'll have a meaty aerial image round-up for your viewing pleasure. In the meantime, here's the vista enjoyed by our heroic Playmonaut: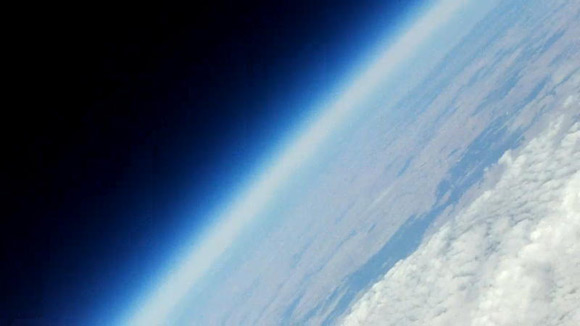 Bootnote
The Diario de Avila did one last piece on PARIS, but went to press before we could get them some recovery pics. Headline reads: "And it finally flew...". Click on the pic for a bigger version.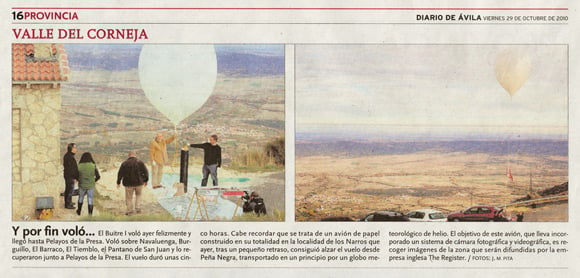 Additional PARIS resources
Our dedicated PARIS section, with all previous updates, is right here.
New to PARIS? We have a basic mission summary here (pdf).
Our Flickr page, for your viewing pleasure.
Check out our lovely YouTube channel.