Review Toshiba is a quarter-century-old notebook veteran, and of late has been known more for solid reliability than elegance or innovation. The AC100 comes as a surprise: a beautifully designed, ultra-lightweight netbook with a 10.1in screen you would be proud to be seen using.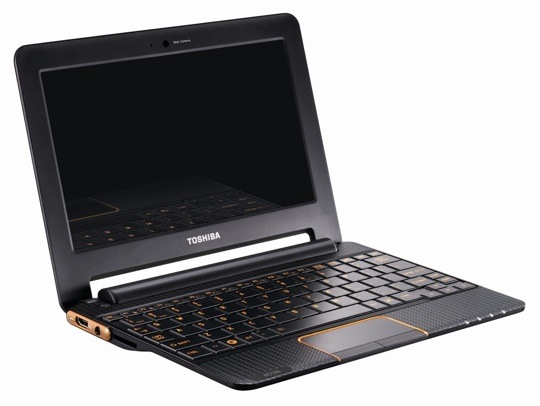 Toshiba's AC100: smartbook
And here is the archetypal ARM-based "smartbook" so many of us have been waiting for for more than a year now. Other vendors' efforts stumbled at the first, iPad-shaped hurdle, but here we have, at last, an Android-running netbook.
Powered by Nvidia's Tegra system-on-a-chip, with a claimed "up to eight hours of battery life in constant use", the AC100 weighs in at just 870g. There's an HDMI port with 1080p output. Sure, there are hardware compromises: the tiny loudspeakers are, as you'd expect, tinny, but they're clean enough for listening to uncomplex music at a pinch, although the underlying audio circuitry certainly merits a decent pair of earphones.
Some users may find the key travel shallow, but the near full-sized keyboard is responsive and worth getting used to. Not bad for a device that tapers from 21mm - including its rubber feet - to just under 14mm.
Essentially, a netbook is a device you work through rather than on. But you need to be able to connect not just through to the Cloud, but also to other devices on your own network. Many early netbooks missed this point entirely, but the Tosh gets it, at least as far as multimedia is concerned.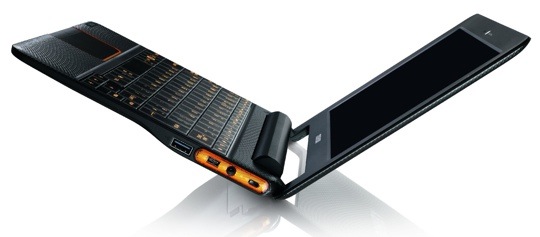 So thin
Well, gets it conceptually. The Toshiba music player is able to detect UPnP servers on your LAN and makes an attempt to offer up their contents. It seems most at home when it finds a Twonky server, but loses the plot completely with other music servers like the Dane-Elec myDitto, when navigation goes completely haywire.