Apple MacBook Pro 17in Core i7 BTO notebook
The anti-glare alternative
Review Apple refreshed the MacBook Pro line earlier this year with Intel's Core i CPUs. While the glossy screens and unibody construction are now a familiar sight, Apple does offer several build-to-order tweaks that aren't likely to appear on the shop floor. Ram and SSDs upgrades aside, MacBook Pro 15in and 17in users can opt for an anti-glare screen and another option exclusive to these models is to move up from a Core i5 chip and choose between a 2.66GHz or 2.8GHz Core i7 CPU. That's what I did.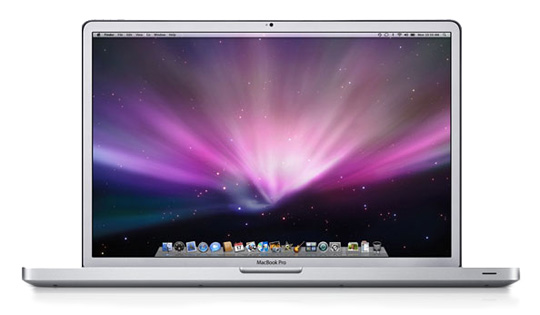 Tell tale signs: the metal framing on the display indicates an anti-glare screen on Apple's MacBook Pro 17in
On review is a MacBook Pro 17in with both the anti-glare screen and its entry-level Core i7 BTO option. This display and the 2.66GHz Core i7-620M push the price up to around £2100. Into that bargain you also get a 512MB Nvidia GeForce GT330M discrete GPU, 4GB of 1067MHz DDR 3 memory - it'll take 8GB - and a lowly 5400rpm Hitachi Travelstar HTS545050 hard drive with a capacity of 500GB.
Externally, there's no obvious difference between the Core i-series MacBook Pro 17in and its Core 2 Duo predecessor. As per usual, there's no Blu-ray drive, just DVD±R/RW and it retains the ExpressCard 34 card interface, which the revised 15in models dumped in favour of an SD card slot.
For many, the expansion options offered by an ExpressCard slot will be a deciding factor given, among other things, Apple's current lack of support for USB 3.0 and the appearance of Mac-compatible USB 3.0 ExpressCards. Also featured are Gigabit Ethernet, mini DisplayPort, one Firewire 800 port and three USB 2.0 ports. There is a headphone output and line input on 3.5mm minijacks featuring both analogue and digital interfacing. The wireless connectivity is 802.11n and Bluetooth 2.1 + EDR.
Weighing in at around 3kg, the aluminium unibody design keeps the MBP less than an inch thick and helps to dissipate heat incredibly well by distributing hot-spots making for a much more comfortable couch-surfing experience. Although the dazzlingly bright screen could be cause for discomfort at times when overriding the display's ambient light sensing and using it at full blast.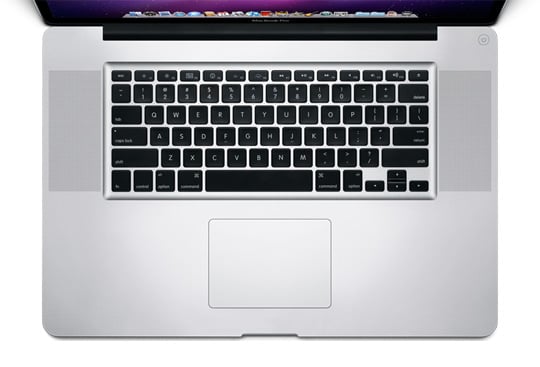 The multi-gesture features of the large trackpad aid navigation significantly
The precision engineering of the body allows for the pleasantly tactile backlit keyboard keys to protrude through the tightest of openings preventing the introduction of foreign objects under the keys, a blessing for those who are prone to depositing crumbs on every typing surface they encounter. The enormous glass touch pad permits touch gestures using up to four fingers to perform a variety of tasks. If only it were pressure sensitive, it would be like having a built-in Wacom tablet.