This article is more than 1 year old
Apple MacBook Pro 17in Core i7 BTO notebook
The anti-glare alternative
Performance Tests
Having been a Windows user for the best part of two decades, I've spent the last couple of years on a Hackintosh built around a 3GHz Core 2 Duo. Yet, what began as an experiment out of curiosity, soon ended up as a preference to booting in Windows. Unsurprisingly, this Core i7 MacBook Pro at once felt like a considerable leap forward in all-round performance. The machine is certainly snappy and responsive, an impression that is backed by quite respectable PCMark Vantage scores for this configuration.
Benchmark Tests
PCMark Vantage Results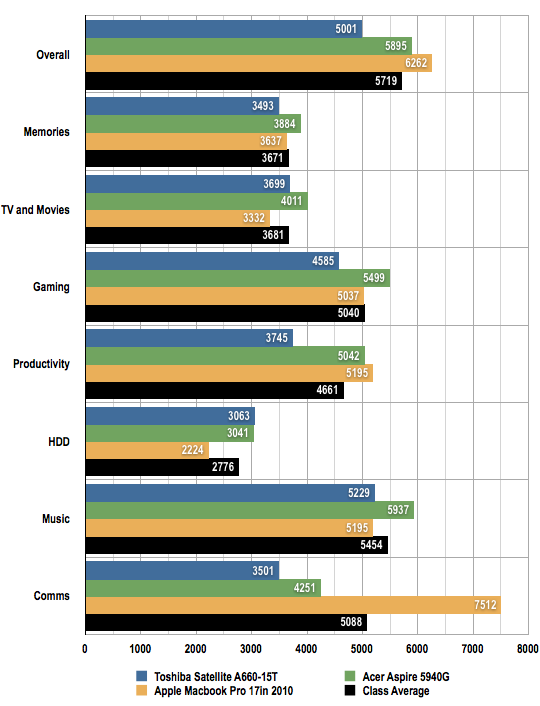 Longer bars are better
PCMark Vantage Battery Life Results

Battery life in minutes
Longer bars are better
Yet the most impressive feature of the 17in MacBook Pro is its battery life. For the past two weeks, the machine was been subjected to six to eight hours of non-mains use nearly every day and it has delivered without fail. Given the various power saving tricks that can be applied - including switching to the on-CPU Intel graphics core - I'd say Apple's claim of an 8-9 hour battery life is about right. That said, the deliberately heavy-draining battery tests using PCMark Vantage on a Windows 7 Boot Camp partition suggest that having the screen at full brightness is the real killer here.