This article is more than 1 year old
Apple MacBook Pro 17in Core i7 BTO notebook
The anti-glare alternative
Win some, lose some
Indeed, the only real issue I encountered came when I needed to instal Windows 7 under Boot Camp to run a couple of applications which are not yet Mac native. I ran the Boot Camp assistant and gave Windows a 32GB partition – you'd think that was enough but it turns out I was wrong. After installing Windows along with DeadRising 2 - I may as well play some games if I absolutely have to run Windows - and Solidworks, Windows kindly informed me that the partition was full as I prepared to instal PCMark Vantage.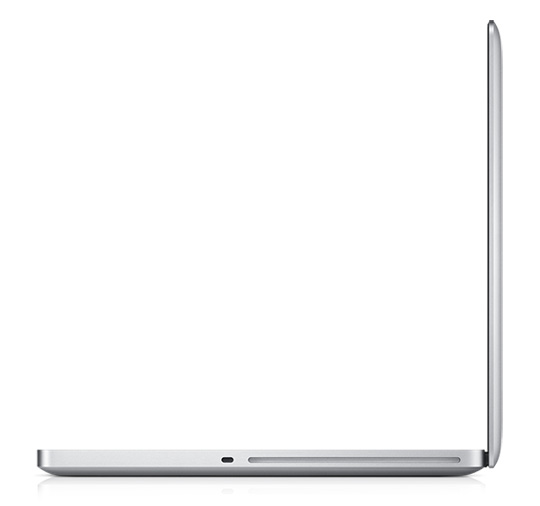 No Blu-ray drive as usual
So I decided to attempt a partition re-size using Paragon CampTune. However, this resulted in Windows being unable to boot and OS X constantly reporting disk errors. Despite numerous attempts to restore my Windows partition, death seemed preferable and I wiped the disk entirely. Fortunately, my Mac OS Snow Leopard instal was safe thanks to the wonders of Apple's Time Machine backup, and only Windows needed to be born anew.
Sonically, for a laptop there's little to complain about. There's no sub-woofer gimmickry, but a fairly even sound albeit a little bass light, with a respectable volume output. The only recurring gripe was the spacing of the three USB ports, which can involve repositioning connectors to accommodate odd-shaped flash drives and dongles.

USB port spacing can seem rather cramped at times
The anti-glare screen, however, given the size of the panel, avoids distracting reflections and has excellent definition. For some though, the 1920 x 1200 resolution of the MacBook Pro 17in results in system menus appearing in type that is rather too small. Indeed it can take a bit of getting used to but is worth it for all that screen real estate, which this laptop can even output at 2560 x 1600 on an external display.
Verdict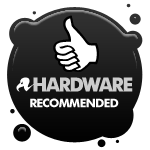 Certainly, at this end of the range, Apple hardware appears expensive, but if you're after a high-end laptop, use the MacBook Pro 17in for any length of time and it will constantly remind you that there's a reason why it commands such a price. ®
More Notebooks Reviews

Acer
Aspire 5940G
Apple
MacBook Pro
15in
Samsung
R780
Toshiba
Satellite
A660

Apple MacBook Pro 17in Core i7 BTO notebook
Flagship MacBook Pro with anti-glare screen and CPU upgrade options.
Price:
£2100 with anti-glare screen and 2.66GHz Core i7 CPU RRP