Pure Oasis Flow weatherproof DAB and Internet radio
Waterproof streams, anyone?
---
Once registered, you can also download a free copy of the Twonky Media Server, if you need UPnP software. Its media player mode streams the common codecs (MP3, AAC, WMA and Real Audio) but if you use uncompressed or lossless formats they'll need down-converting.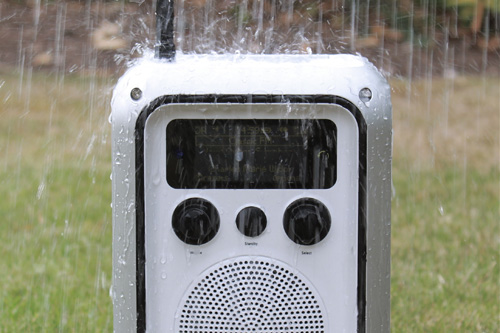 Designed to withstand a good dousing
From The Lounge you can catch-up with hundreds of recent BBC radio programmes or choose from about 5,000 podcasts. It is also compatible with Pure's new FlowSongs service, which, while still in beta, enables you to identify tracks on the radio and buy them there and then. It's a good concept but, currently, the catalogue of available songs needs expanding. What's still sorely missing is access to something like Spotify or Last.fm.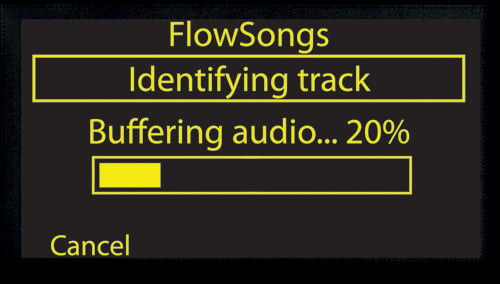 Tunes can be identified as the play and purchased using FlowSongs
You can get about 10 hours of Wi-Fi streaming from one full battery charge, slightly more with DAB and much more with FM. While headphones can be plumbed in for stereo playback, overall, the audio performance is respectable for a fairly compact mono device.