Pure Oasis Flow weatherproof DAB and Internet radio
Waterproof streams, anyone?
---
Speech based stations such as BBC Radio 7 sound rich and weighty and it handles the most energetic aspects of 6 Music, the most popular DAB destination, at decent volume without distortion. The higher frequencies could do with more clarity, though. For instance, I Saw You Blink by Stornoway had a rather fuzzy quality, while the female vocals in Albatross by The Besnard Lakes should have been sharper. However, the smooth vocals and bassy backing of Science of Fear by The Temper Trap did come over much better.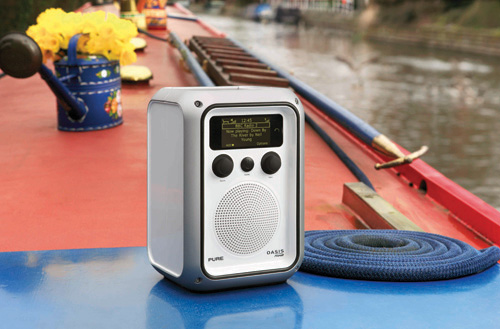 Pricey, but robust and versatile
Verdict
The Oasis Flow might not ooze quite enough quality to make it a supersonic performer but its mix of flexible features and durability makes it a welcome addition to the growing assortment of net-connected digital radios. However, you'll get identical features plus clearer sound from a battery-powered Evoke Flow, providing you don't get it wet. ®
More Wireless Music Player Reviews...

Ten Essential...
Bedside iPod docks
Nokia
Home Music HD-1
Revo
Heritage
Logitech
Squeezebox Radio

Pure Oasis Flow weatherproof DAB and Internet radio
Weatherproof and rechargeable DAB, FM and Internet radio.