Dixons' Currys and PC World apps stores have openned for business to provide netbook owners with a selection of software suitable for the machines' 1024 x 600 machines.
The stores are powered by Intel's AppUp app store, which went live in the US in September. At the time, Dixons said it would be re-badging the shop in Britain, and now the UK-specific store has gone live.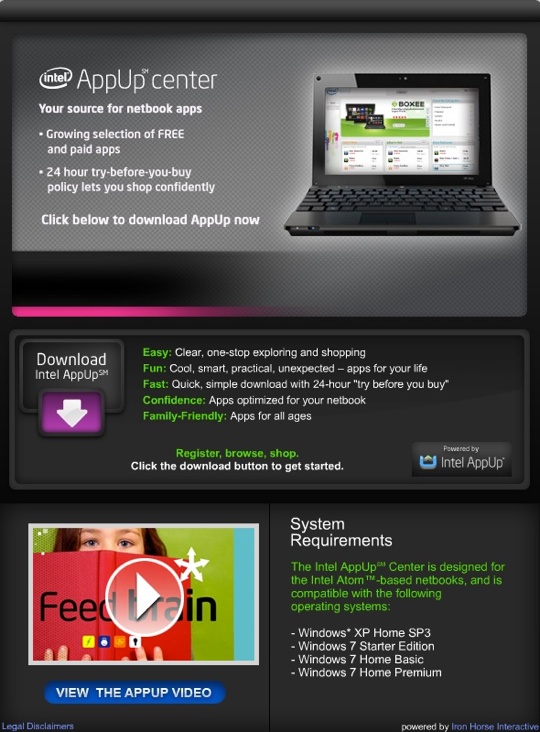 The store is available through the Currys and PC World websites. Dixons' own-brand netbooks, the Advent line, will soon ship with desktop icons that link through to the stores.
The only snag, of course, is that netbooks appear to be falling out of favour with computer buyers. Will a ready supply of cheap, easy-to-download and try-before-you-buy apps change that? ®