Carphone Warehouse started selling a mobile phone for 99p on Friday.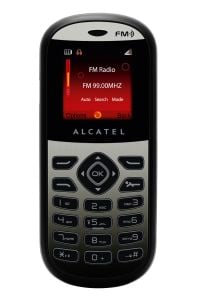 The handset is basic and ugly - an Alcatel 0T-209 - and you have to buy £10 Virgin Mobile PAYG credit.
And that's it? Yes, that's it: there is no catch. It really is the cheapest PAYG on the market - about £4 less than the nearest rival, according to the consumer group Which.
Who will buy this phone? One could imagine plenty of people buying the handset as a back-up, or frugal older people who "just want a phone", which they carry only when driving - in case they break down.
But no child or teenager would thank their parents if an Alcatel OT-209 arrived in the Christmas stocking.
In a press call last week, CPW boss Charles Dunston forecast booming PAYG smartphone sales for Christmas.
Entry-level smartphones start at around £60 - and in the absence of an iPhone or a BlackBerry - might pass muster with The Youth of Today.