This article is more than 1 year old
Garmin Nüvi 3790T satnav
Pocket-friendly satnav
Review With the Nüvifone M10 Garmin seemed intent on making a phone like a PND. Now with the 3790T it's going the other way, making a PND that looks and feels like a phone complete with a capacitive glass screen, super-skinny profile and hefty £300 price tag.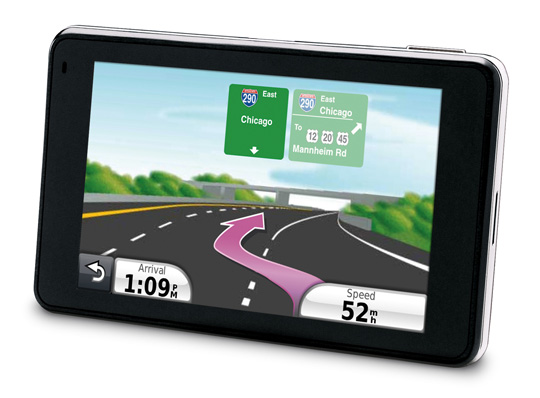 Garmin's Nûvi 3790T: takes voice commands, but doesn't make calls
There is no denying the 3790T is a lovely bit of design that really does look like a top end touchscreen smartphone. Several people on first seeing it thought I'd gone over to the dark side and bought an iPhone.
At 8.9mm in thickness and weighing just over 113g it feels like a phone too. Being so thin and light the 3790T can be slipped into a pocket with the greatest of ease making it ideal for pedestrians as well as motorists.
Slick to look at, the 3790T is also pretty slick to use. The touch-screen UI is of near iPhone quality and even supports basic multi-touch functions like pinch-to-zoom. The voice command system is no less impressive. Bark "voice control" at it and finding street names and POIs is usually a one-try affair.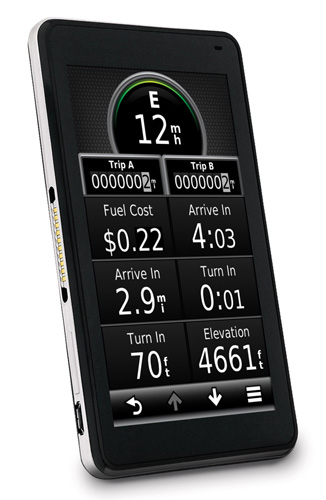 The built-in accelerometer changes viewing aspect according to positioning
Having a glass screen and a 480 x 800 resolution makes the maps very clear and crisp and I had no problems with reflections even in direct sunlight which, to be honest, I was rather expecting. That said at 4.3in the screen is a little on the small side for a high-end PND, as there are many now that are 5in between corners.