This article is more than 1 year old
Call of Duty: Black Ops
Go nuts in 'Nam
Review The 1960s: the decade of peace, love and rock'n'roll. The decade of LSD and flower power, colour television and manned space exploration.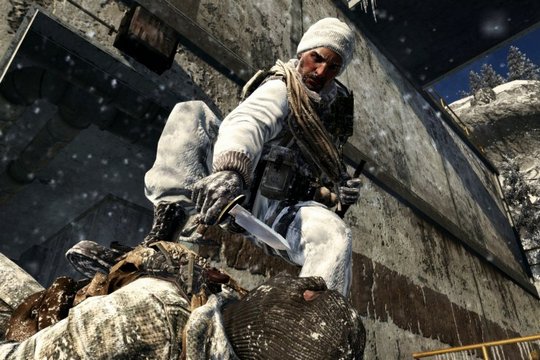 'Knife to meet you; to meet you, knife'
Only that's not how Captain Alex Mason remembers them. Under interrogation and drugged up to his eyeballs with sodium pentathol, he's recalling an entirely different decade. He's remembering the Bay of Pigs in '61, and the attempt to assassinate Castro. He's remembering the Cuban Missile Crisis of '62. He's remembering that fateful grassy knoll on 22 November '63. And he's remembering the decade-long quagmire that was Vietnam.
Welcome to Captain Mason's 1960s. Welcome to Call of Duty: Black Ops.
The theme is an inspired choice on the part of developer Treyarch. By setting its latest Call of Duty at the height of the Cold War, Treyarch not only liberates itself from the WWII theme that saw World at War unfairly dismissed by the masses, but also avoids competing in the contemporary battlespace pwned by Infinity Ward.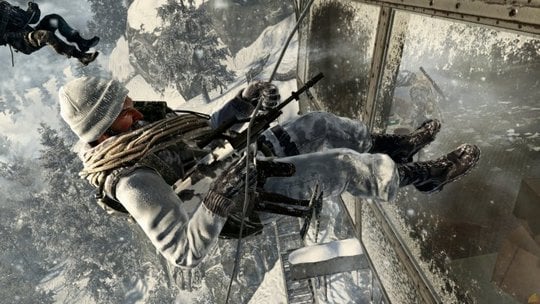 Pane in the leg
The setting also provides for the best Call of Duty narrative to date. Loosely based on The Manchurian Candidate, the plot might at times bewilder, but it's a perfect fit for the politico-military paranoia that permeated the decade. It's an historical context with a contemporary resonance, one which shows the unsavoury face of democracy – interventionism - as America struggled to contain the spread of Communism under the shadow of the bomb.