This article is more than 1 year old
Student Cluster Competition: The runners and riders
Checking out the form book
University of Colorado
Not buffaloed by clusters and stuff
Here's the CU fight song, with lyrics, to help put you in a Buffalo mindset as you read this story.

Colorado has competed at every Student Cluster Competition, beginning with the first in 2007. They posted the best LINPACK result in 2009, but have yet to grab the golden ring of ultimate victory. (There is no SCC Ring of Ultimate Victory, golden or otherwise.) They aim to turn that around this year by fielding an experienced team that has two returning members from their LINPACK-topping effort in Portland.
It's also a deep team. When they wrote their SCC application, they had 13 members total and a traveling squad of eight: six primary team members and two alternates. The alternates, I guess, are there in case a primary team member gets injured in the course of the competition, or perhaps cracks under the merciless and unrelenting pressure to perform. CU has put together a diversified lineup that is numbers-centric -several members sport applied math majors. The balance of the team are computer science majors.
CU as an institution is providing a lot of support to the Buffalo team. They have tailor-made a computer science course for the SCC team that focuses on learning to use and optimize the system they're going to be bringing to New Orleans. The campus has more than 30 departmental clusters and is close to completing a 1,368-node system. We assume this gives the CU team plenty of opportunities to hone their clustering skills.
From their application, it's obvious that they already have a solid understanding of cluster technology and some of the tasks that they'll be asked to perform at SC10. This is the payoff from having competed in the SCC before and also having a robust and supportive computer science department.
The CU Buffaloes look to be a very strong team. They have a lot of advantages going into the competition -strong university and faculty support, SCC experience, and a deep bench of motivated teammates. They also have an enviable slate of corporate sponsors in Dell, AMD, Mellanox and Fusion-io (via the HPC Advisory Council). Can they turn these advantages into a win at SC10? Is this the Year of the Buffalo? We'll soon find out.
---
University of Texas, Austin
The eyes of Texas will be upon them/
To get into a Texas frame of mind, listen to their fight song as you read the article. Sing along if you have a mind to: the lyrics are there too.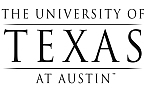 This is the first time the Texas Longhorns have competed at the Student Cluster Competition. The inspiration for mounting the challenge came from a couple of team members who attended SC09 in Portland. They observed the SCC, which sparked an overwhelming urge to master cluster computing and test themselves at the world's premiere HPC cluster competition. (It's also the world's only HPC cluster competition.)
I was surprised to see that UT hasn't been in the competition before. The school has a solid computer science reputation, and their Texas Advanced Computing Center (TACC) is, well, a center of advanced computing. And if you've ever met a true Texan, you know that they have a bit of a competitive streak. So why has it taken them so long to jump into the fray? I'm baffled.
But they're here now. So what are they bringing to the competition? First of all, they're packing a rigorously trained team and steely-eyed determination to win. (I haven't actually seen their eyes, but I do like the phrase). The Longhorn team sports members who are deep in network, visualization, and parallel programming.
They're also making the most of their TACC links to give them the HPC chops they'll need to successfully compete in New Orleans. In fact, they'll be assembling and tuning their cluster at TACC facilities - and, we guess, getting expert TACC advice along the way.
The team is also studying past SCCs and have gained a lot of insight into what makes for a winning effort. I'm envisioning them in a screening room looking at film of past competitions, watching teams assemble hardware and run benchmarks -looking for any competitive edge. (It's possible that I'm watching too much college football).
Rounding out the UT team are sponsors Dell and Microsoft. Microsoft is sponsoring at least two teams, setting up a Windows HPC vs. Linux angle to the competition.
I expect to see Texas become a perennial SCC participant. This competition is just too good a fit for the Longhorns, given their location, high tech heritage, and competitive nature. They're all about making things bigger in Texas, and that extends to clusters just as much as cattle ranches.
For more details on the team, check out this article from the TACC website and also their SCC page.