LaCie has upgraded its Philippe Starck-designed metal-cased external hard drive to add USB 3.0 to the spec.
Fortunately, you won't have to pay a penny extra for the SuperSpeed connectivity, at least as far as the drive itself goes.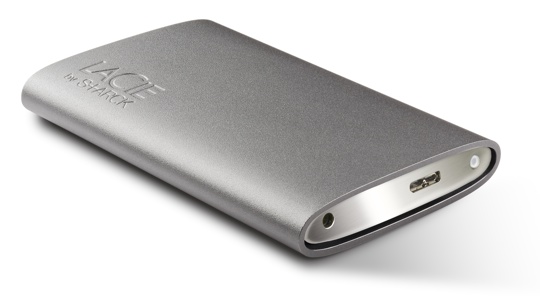 LaCie wants 90 quid for the 500GB drive - exactly what it charges for the USB 2.0 version - reviewed here.
With a suitable port on your computer, the USB 3.0 model will deliver considerably faster data transfer rates than the UBS 2.0 version - though not the tenfold increase suggested by the difference in the two buses' maximum bandwidth figures: 480Mb/s and 4.8Gb/s.
No USB 3.0 port available? SuperSpeed is fully compatible with USB 2.0 because the standard incorporates a standalone USB 2.0 bus.

The LaCie Starck Mobile USB 3.0 is available now. ®