This article is more than 1 year old
How I built a zero energy cost, zero carbon home server
Running an internet biz on sunshine and *nix
Lessons Learned
After a year of relatively reliable and silent operation, the SheevaPlug hosts all my main Internet-facing servers in the space of a pack of cards and consumes less power than a typical PC in standby!
I'm glad that I went in two steps via the Linux laptop else the effort might have been overwhelming; the SheevaPlug has been in the end just more of the same, evolution not revolution.
I need to resolve the USB flash issue one way or another: maybe by experimenting with a different brand of drive, or a different file system (such as btrfs), or even by trying out a purpose-built SSD external USB drives. I want to find out why I'm seeing this transient flaky behaviour.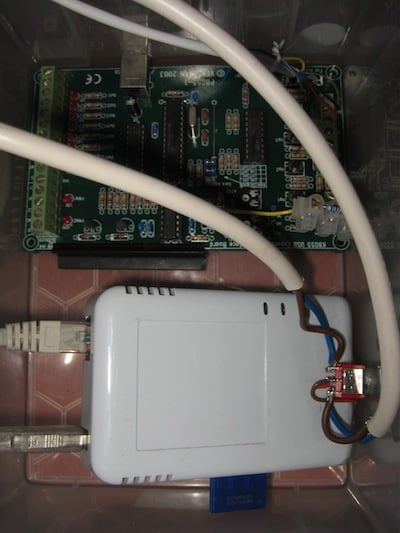 I may also try having a second SheevaPlug mirror come on as "dump load" when the sun is out and the batteries are full, to provide more bandwidth to users and make use of the otherwise "lost" energy. I have a spare sitting waiting, and at only about £100 why not?
Memory and storage have been the unexpected jokers in the migration from a bank of conventional Sun Solaris servers down to a single embedded Linux box. But for a couple of orders of magnitude of reduction in energy consumption saving the better part of £1,000 every year, the liberation of a room in our smallish house, and quite a lot of fun, I'd be happy to do the project all over again. And if a lower-power successor with just a bit more memory becomes available, maybe I will... ®
For more gruesome detail see my more detailed SheevaPlug write-up, and its predecessor, the Linux laptop.
Damon Hart-Davis is an IT consultant who has spent most of the past 15 years in the City, with a long-standing interest in small and low-power devices and various flavours of UNIX. He founded one of the first British ISPs, virtual credit card company, and once edited a supercomputer magazine.