Nokia's has published drawings and specifications for the perfect handset, designed by the user community and bearing a striking resemblance to the existing N8 handset.
The project started back in March, and was intended as an information-gathering exercise rather than laying down the specs for a real handset. But with suspicious accuracy the "Community that Designed the Nokia U" (as they voted to name the handset) seems rather taken with the Nokia N8 that was launched in October.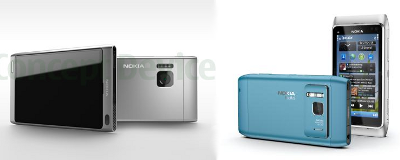 The Nokia U: just what the Community ordered
The U isn't identical to the N8; it doesn't come in a range of funky colours and has an additional half inch of screen, but other than that the specs are a pretty good match. The U is 2mm thinner, 1mm taller and 3mm narrower, and has USB 3 rather than 2, but both handsets feature an "Open source operating system with unlimited multitasking" and are mainly touch-driven as well as having HDMI output and HD video recording, not to mention looking remarkably similar.
It seems unlikely the Nokia U inspired the N8, and we'd hate to accuse Nokia of skewing the community towards the N8's design, so perhaps the N8 is what customers have been asking for.
But that might be the problem - Nokia needs to lead its customers, not follow them. The fact that the the community created something on which Nokia was already working on isn't a good thing, customers need to be surprised and impressed, not consulted. ®