Review Since Reg Hardware reviewed the earlier version of this device in February, the vendor, Cloud Engines, has made some significant firmware and hardware improvements that justify a second visit.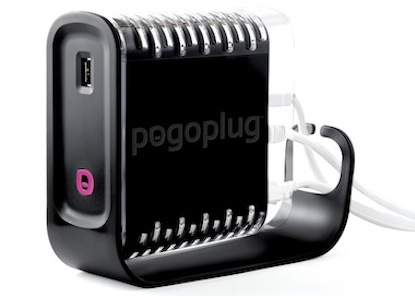 Cloud Engines' Pogoplug Pro: manly colours, this time round
The obvious change to this new "Pro" version is the colour: the white and shocking pink livery that stirred controversy in the always lively Pogoplug forum has been replaced by a sombre piano black, although the eccentric "wingless doubledecker flyingboat" design remains.
Inside, the switch from the single-core ARMv5 processor of the pink model to a dual-core ARMv6 CPU running the SMP version of Linux is probably less significant than it might seem. Rather than increase its power, the aim is make the machine more responsive while still retaining the sub-5W power rating that puts it in the "plug" class.
The other hardware change is the addition of built-in wireless, 2.4GHz 802.11n, to be precise. Owners of the previous pink version can upgrade to wireless networking by adding a USB dongle, but this obviously reduces the available USB sockets from four to three. The built-in wireless works well, but I'm not inclined to bury my long-term aversion to piping HD media through anything short of a CAT5 cable where possible.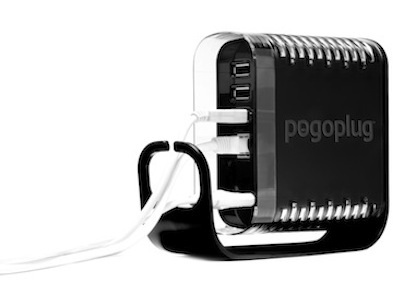 Three USB ports round the back, in addition to the one on the front
Like its predecessor, the Pogoplug Pro works as a LAN fileserver, although it doesn't offer regular Windows sharing, aka Samba or SMB/CIFS. Instead, Cloud Engines supplies a local application for your Mac, Linux or Windows machine.