This article is more than 1 year old
Seagate and Western Digital sued by patent ambulance-chaser
Rembrandt IP sues over read/write head IP
Specialist patent enforcement firm Rembrandt IP is suing both Seagate and Western Digital for patent infringement.
As reported by Ars Technica, the two are identified in a lawsuit filed in a Wisconsin court and accused of infringing US patent numbers 5,995,342 and 6,195,232 which refer to toroidal thin film heads with low noise characteristics.
These patents were bought from the inventor and holder Uri Cohen for an undisclosed sum by Rembrandt IP.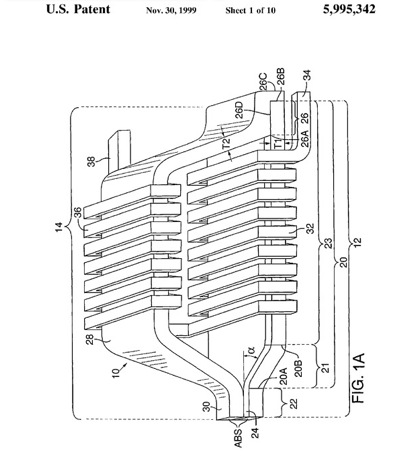 Seagate and WD are being requested to pay royalties for their use of the intellectual property (IP) in the patents. Rembrandt stands to gain millions of dollars if its suit prevails over any objections that Seagate and WD might bring forward. That's because the IP is used, allegedly, in millions of hard disk drives.
Rembrandt's suit mentions Seagate's Black Armour, Free Agent, Barracuda, Momentus, Savvio and other drives, while products from WD include the My Book and My Passport lines, Caviar and Scorpio.
We could be looking at tens of millions of dollars. But then, if WD and Seagate fall into Rembrandt's clutches, Hitachi GST, Samsung and Toshiba are wide open to similar claims and will cough up as well.
The two targeted disk companies haven't responded yet. ®