The pictures say it all, really. Hardware hacker Charles Mangin this weekend posted the results of his attempt to slot the innards from a USB Flash drive into an old 3.5in floppy disk case - well, two of them, to be precise, the original casing not being quite thick enough for the cable and connector.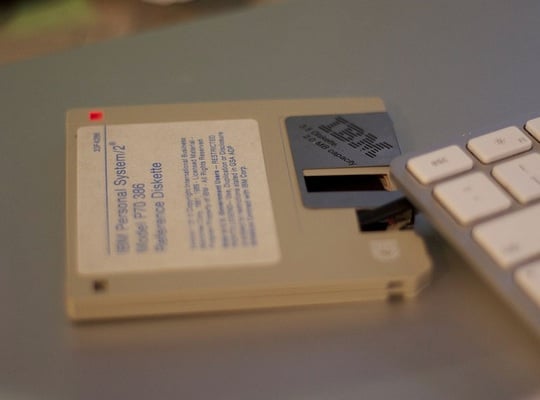 Pictures: Charles Mangin
Says Charles on his Flickr page: "I decided that I would put a promotional USB drive I received at a trade show to good use. The drive itself was stuffed into something the size of a stack of business cards, and my thought was to try and cram those same innards into a floppy disk."
And that's what he did: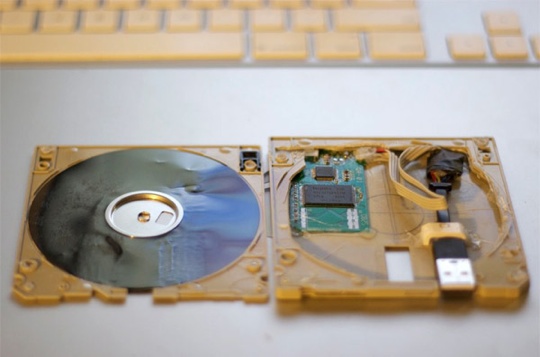 He retained the disk itself so that, since the sliding cover ended up being fixed into the open position, users have something to look at other than the inside of the plastic case: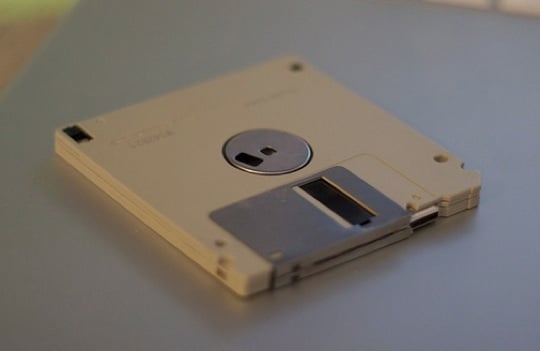 "The final detail I added before sealing everything up," wrote Charles, is "the red activity LED. I lined up the tiny LED on the USB drive with a piece of translucent plastic, which pokes through to the write protect notch in the corner of the disk." ®
Sponsored: Ransomware has gone nuclear