Data Robotics has added SuperSpeed USB 3.0 to its line up of expandable storage boxes, courtesy of a new model, the Drobo S.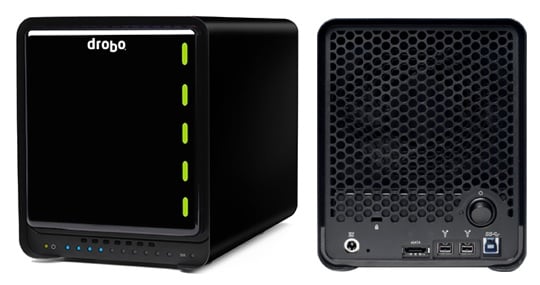 Said unit has room for five 3.5in Sata hard drives, which are auto-partitioned in such a way as to allow you to keep adding fresh, larger-capacity disks on the fly and to protect your data from duff drives.
The big change is round the back, though: a B-style USB 3.0 port joins two Firewire 800 ports and an eSata connector. USB 3.0 is backwards compatible with USB 2.0, so the Drobo S will work with computers that haven't gone SuperSpeed yet.
The Drobo S is available at a starting price of £598 for a model sans drives. It's available now. ®
Similar topics