Folks getting an iPod for Xmas have a couple of interesting accessories to look forward to.
The first, a pair of round-the-back-of-the-head earphones into which the iPod Shuffle docks directly, comes from Japan's Elecom.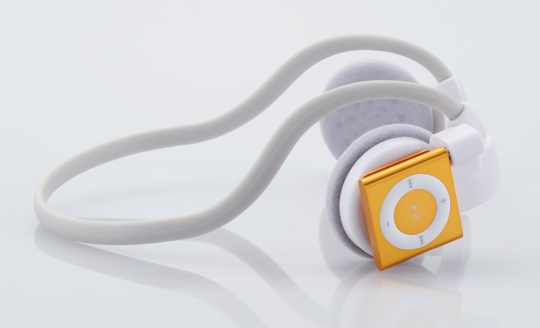 There's no cord to get tangled, and Elecom insisted that the band is comfortable to wear and won't let the Shuffle fly when you go out jogging.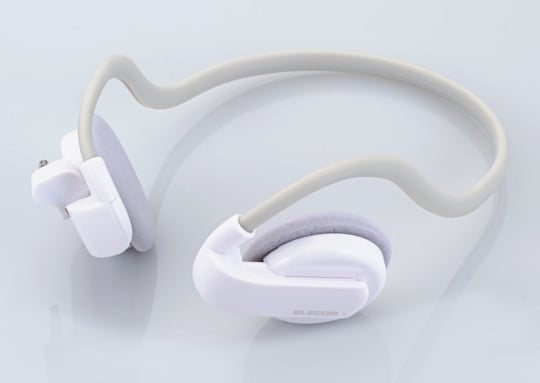 There's no word on when the EHP-SPNBS01 series of cans will come here, but we imagine one or two canny importers are already putting in calls to Elecom. In Japan, they cost ¥4000 before tax, so you're looking at around 35 quid here.
Meanwhile, iPod Nano owners can clip their mini player into Griffin's silicone watch strap, the Slap, and wear the gadget on their wrist.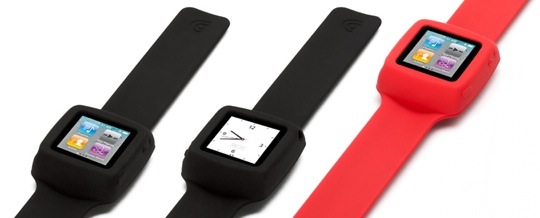 And not just for music - the Nano comes with a variety of timepiece faces, just as the Slap comes in a range of colours. Expect to pay around £20 here. ®