NY youth makes $130k selling real(-ish) white iPhone 4s
Inevitable legal letter arrives
Who says the press is useless? Not Fei Lam, a New York teenager who sells conversion kits that transform iPhone 4s from black to white.
They are said to be original OEM parts and are not cheap: a full conversion kit costs $279. But as Lam points out on his website Whiteiphone4now:
White iPhone 4 Owners: 500
Black iPhone 4 Owners: 14,000,000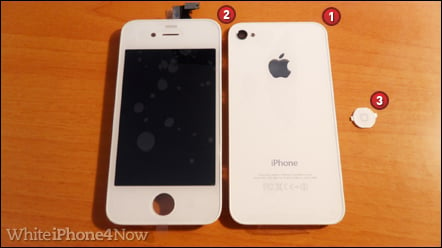 We are hundred per cent sure that this picture is not stolen
Apple has delayed releasing a white iPhone 4 until Spring 2011 and has made the rare step of going public. Apparently, it had trouble colour-matching the buttons and the body, which were made by different suppliers.
Lam sold a couple of parts a day until Techcrunch and some other big sites picked up on the enterprise.
Since August, Lam's site has picked up $130,000 in sales - a nice pot for the college fund - if it doesn't get swallowed up in legal fees.
Lam, who seems media savvy, is telling the New York Observer that he has received a letter from an anti-counterfeit / trademark firm accusing him of selling stolen parts.
Lam is "100 per cent sure that this is not the case". The fluent Chinese speaker told the Observer that his supplier is a "guy [he knew] from a few years back that had somewhat of a relationship with folks in Foxconn".
The lad will go far. ®