Apple files patent for iPad weight loss
More fiber in the diet
---
Apple has applied for a patent that appears to be a tacit admission of a common complaint about its magical and revolutionary iPad: the Cupertinian slablet is just too damn heavy.
Apple's solution: a light-but-rigid body made not of aluminium, but of carbon fiber reinforced plastic (CFRP).
The patent application, "Reinforced Device Housing", issued Thursday by the US Patent and Trademark Office, doesn't mention the iPad specifically, but its illustrations make its target device unmistakeable: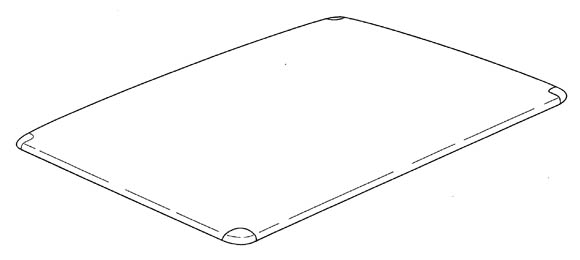 Add an Apple logo and you've got an iPad
It must be said than the iPad's aluminum body doesn't account for all that much of the iPad's 680 to 730 gram heft, but seeing as how Apple's tablet has been derided as too weighty by geeks and normal humans alike, every gram counts.
The filing describes a body for "an electronic device or other object" that consists of a rigid CFRP frame — or "spine" as the filing describes it — over which a CFRP skin is stretched.
The skin is described as being created of multiple CFRP layers in a cross shape, with the arms of the cross to be wrapped around the spine. To increase rigidity and help prevent the skin from cracking, the layers would have their fiber's "grain" running in alternating directions.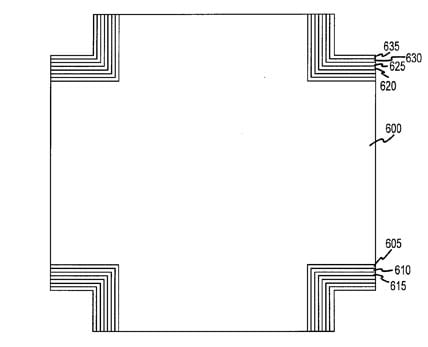 Successive layers of skin would have their fibers aligned in different directions
In addition to CFRP, the filing mentions the possibility of using other fiber-in-matrix materials, including aramids such as Kevlar, polyethylenes such as Dyneema and Spectra, polypropylenes, and "others."
No matter what material is used, anything that can put the porky 'Pad on a diet is to be welcomed. ®