Apple to give away iPhone tracking tech
Find My iPhone goes free as iOS 4.2 released
---
Apple is to open its Find My iPhone tracking tech to certain iDevice owners who aren't Mobile Me subscribers.
The news was made public as the company gears up to release iOS 4.2.1, which it said will go live later today.
The Find My... facility has to date been part of the Mobile Me, Apple's £59-a-year email and device data syncing service. Find My... allows you to locate your device - assuming, of course, it's connected to the internet - and, if necessary, wipe or lock it remotely.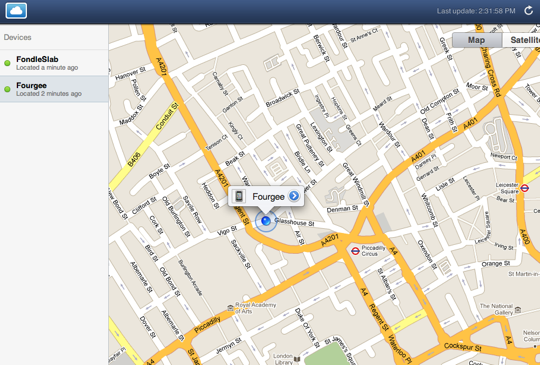 Anyone who owns an iPhone 4, iPad or fourth-generation iPod Touch can now make use of the service by downloading a free app to a second iDevice, Apple said.
Of course, that's as useful as tits on a bull if you only have one of these iDevices, so we hope Apple will also make the service accessible through the web, as MobileMe is.
iOS 4.2.1, meanwhile, brings the iPad into operarting system parity with other iDevices, and implements both AirPrint - Apple's universal wireless printing tech - and AirPlay, its revamped media streaming system. ®