Lindsay Lohan dumped from Lovelace movie
Won't now be pulling off 1970s porn star
---
Fans of El Reg's fave bespeckled thespiatrix Lindsay Lohan will be gutted to learn she will not be interpreting Linda Lovelace.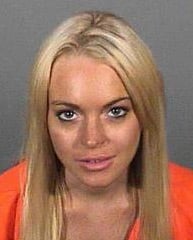 Lohan was to have tackled the 1970s pornstress in a flick entitled Inferno. Back in May, producer Wali Razaqi told the LA Times he considered the role "one of the most challenging roles any actor could play", noting that "it's gonna take everything Lindsay has to really be able to pull it off".
Sadly, Lohan won't now be be pulling anything off. According to AP, director Matthew Wilder told E! News: "We are withdrawing our offer from Lindsay Lohan - we are currently in negotiations [with another actress] and working out the legalities of bringing her onboard."
He added: "We have stuck by Lindsay very patiently for a long time with a lot of love and support. Ultimately, the impossibility of insuring her - and some other issues - have made it impossible for us to go forward."
Lohan in currently in rehab at Rancho Mirage, California, and is obliged to stay there until 3 January at the earliest - a condition of early release from her screaming lesbian prison ordeal prompted by breaching parole on two drink-driving raps.
The other actress prepared to plug the Lovelace gap is Malin Akerman who, producer Chris Hanley explained, "was passionate to take this challenge of the role to task".
Akerman delighted Watchmen audiences by fully embracing the challenge of the role of Silk Spectre II by taking her clothes fully off, so it appears she has the right credentials for the Lovelace gig. ®