Viewsonic ViewPad 7 Android tablet
Tablet sceptics, prepare to be converted
---
Review Viewsonic came up through monitors and projectors, but has recently been branching out, sometimes tentatively, into other devices like the VMP74 network media player and slimline laptops. Now it's set its sights on the rapidly emerging Android tablet market with its new 7in touchscreen, the ViewPad 7.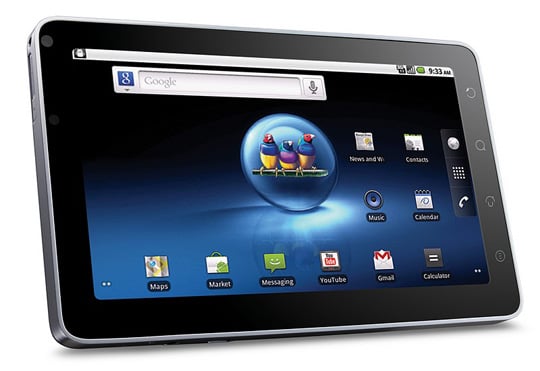 Viewsonic's ViewPad 7: 'Pad beater?
Unlike the unfortunate Toshiba AC100 smartbook, the ViewPad 7 is a straight-down-the-line implementation of Android 2.2. The result is effectively a large phone just small enough to slip into a gent's inside jacket pocket, but of a weight that would make any fastidious Saville Row tailor shudder.
"I'm sure Sir would prefer a leather holster for that."
If, like me, you're more Marks and Sparks than Jermyn Street, the rather reassuring heft of the device is a minor consideration: this thing is portable. You won't hesitate at the front door wondering if you really need it today. Definitely one up on certain popular device from a fruit-named company.
Better than one up. More than just a blown up phone, the ViewPad 7 has some solidly-grounded pretensions to becoming a laptop replacement. There's no physical keyboard, of course, although Bluetooth and the mini USB socket suggest this possibility, but the rich set of virtual keyboards – a choice of full Qwerty, 12-key phone pad or some proprietary ingenuity called CooTek T+ – together with the option of Google voice recognition make it a very flexible and usable input device, as well as a viewer.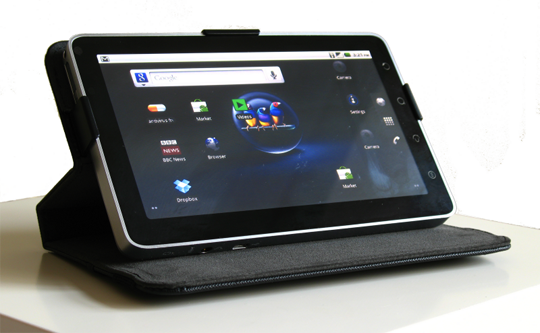 Case in point...
The capacitive multi-touch screen is nicely responsive, and flicking and two-finger squeezing and stretching quickly become instinctive means of navigation and zooming.