Acer has taken the wraps off a family of Android tablets running from a 4.8-incher through to a 10.1in model. And there's a Windows 7 model coming too.
All due in April 2011 - Acer is awaiting the next major Android release, Honeycomb, presumably - they'll actually sporty an Acer-made UI rather than the Android standard.
The 10.1in tablet has a 1GHz dual-core CPU and 5Mp camera on the back. The resolution of its capacitive multi-touch screen is 1280 x 800, but you can output content via HDMI too.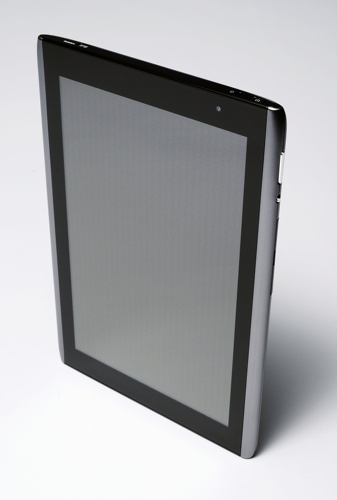 The 10in and 7in tablets share a look
Next down is a 7in model - again with a 1280 x 800 display. Like the 10.1in version, it has Wi-Fi and DLNA playback - which Acer calls Clear.fi - but the CPU is single core and clocked at 1.2GHz.
The 4.8in tablet will be pitched as smartphone-plus. With a 1024 x 480 screen, it'll also have 802.11n Wi-Fi on board, suggesting that the other two tablets will too. It also has Bluetooth 3.0.
It'll come with an 8Mp camera for photography and a 2Mp front-facing webcam. There will be a 1GHz Qualcomm Snapdragon CPU on board.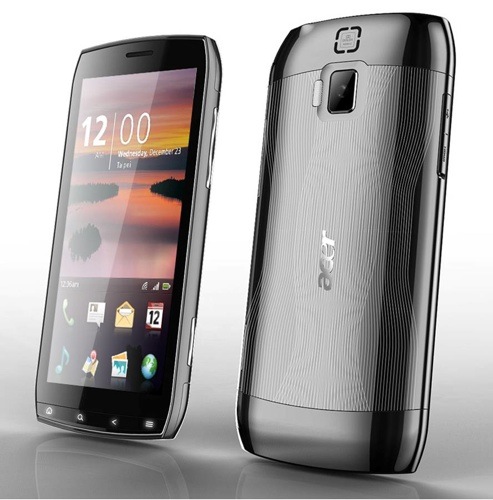 The 4.8in tablet-cum-smartphone model
Acer stressed that each tablet will run Adobe Flash 10.1. It mentioned this so often, in fact, that it suggests this is the one feature punters are looking for in an iPad alternative.
Finally, February 2011 will see the arrival of a second 10.1in tablet, this one with Windows 7 on board and equipped with a physical keyboard, though at 15mm thick it's a darn sight skinnier than your average Tablet PC.
Utilising AMD chippery, it will also pack in a pair of 1.3Mp webcams - one on the back, one on the front. Expect 3G connectivity as well as Wi-Fi.
There's no word yet on pricing. ®
Similar topics