This article is more than 1 year old
Axl Rose sues Activision
Welcome to the courtroom
Guns N' Roses frontman W Axl Rose is attempting to sue Activision over the inclusion of Welcome to the Jungle in Guitar Hero III.
Rose has filed a $20 million lawsuit against the games publisher, according to Reuters,
It turns out, the singer did give permission for Activision to use the song, but only under condition that British-born ex-GnR member Saul Hudson - aka Slash - and his band Velvet Revolver didn't feature in the game.
According to Axl, Activision not only failed to honour this request, but enforced an association between Slash and his former bandmate's band.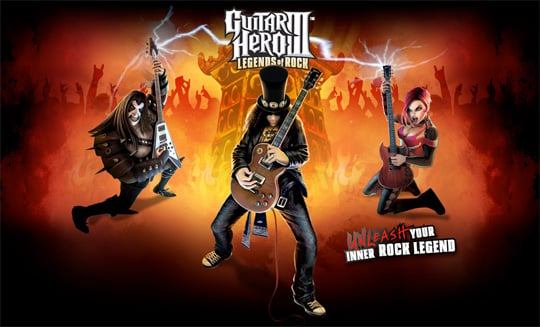 Going for a Slash
Rose claims he was aware that cover art featured the shaggy-haired, top-hatted axeman, but was assured by Activision his inclusion was for trade show purposes only.
The bandana'd vocalist also reckons his song Sweet Child O' Mine was used in online promotion for GH III, despite only being licensed for GH II.
Rose's lawyer, Skip Miller, said: "This lawsuit is about protecting Guns N' Roses and Welcome to the Jungle, and is about holding Activision accountable for its misuse of these incredibly valuable assets. The relief we are seeking is disgorgement of profits and compensatory and punitive damages."
Activision has yet to comment on the matter. ®