Philips Fidelio DS8550 wireless iPad speaker
The new dock star gets the AirPlay treatment
Dock green
Docked, the iPad is slightly less Fidelio friendly - or rather, the other way round. Philips has put in a trio of rubber rests against which the tablet leans, and the spring-loaded dock connector pivots front to back to ease insertion and removal.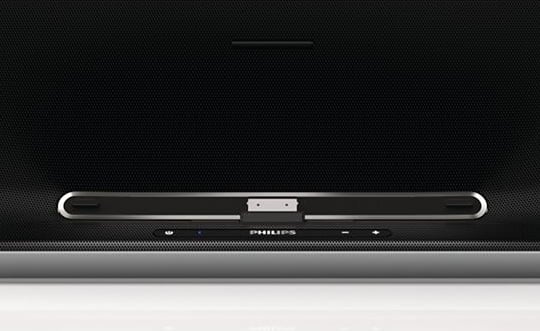 The docked iPad has support, but could do with more
But what it lacks are supports for the extremes of the iPad's bottom edge, so it's easy to knock it out of kilter.
There's no way to put the iPad in landscape orientation, but if the upcoming 'iPad 2' does indeed sport two dock connectors, the DS8550 will happily hold the tablet that way round.
Meanwhile, Philips bundles a separate - and well made - "iPad stand" so you can sit your tablet down lengthways and stream video soundtracks to the speaker.
Incidentally, there's the inevitable Fidelio app, which provides playback access to your iPod playlists and has alarm clock functionality. Apparently, it also lets you apply settings to the DS8550, but under iOS 4.2.1, the menu that does so was blank. An update is in order, eh, Philips.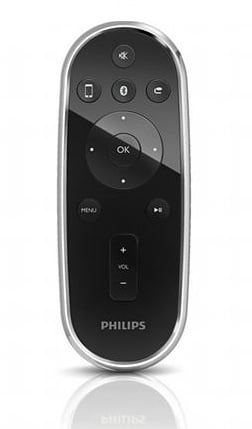 The remote's quite nifty too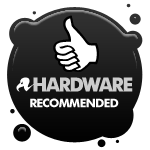 The DS8550 is priced at £250 which puts it alongside the likes of the aging, battery-less and wireless-lacking Bose SoundDock II. I like the Bose - I have one at home - but I'd trade it for the Fidelio.
Verdict
The Fidelio DS8550 is another great iPod - and now iPad - speaker from Philips. The design is great, the sound quality better, and with Bluetooth A2DP and AVRCP, you can feed in audio remotely. What else can I say? This is a darn fine iPod speaker. ®
More iPod Speakers

iLuv
iMM747
Ten Essential...
bedside
iPod docks
Pioneer
XW-NAV1
Ten Essential...
premium
iPod Speakers

Philips Fidelio DS8550 wireless iPad speaker
Wireless and wired dock speaker that's iPad friendly and portable.