WTF is... up with e-book pricing?
Price rises coming
---
Paperback priority
One way of saving money is – as with printed books – by waiting for the paperback. When it was first published, Margaret Attwood's The Year of the Flood had an e-book RRP of £18.99, matching that of the hardback, and was discounted at Waterstones to £13.59. The Kindle edition now sells for a publisher-set £6.99, while the paperback is discounted from £7.99 to £5.16 by Amazon.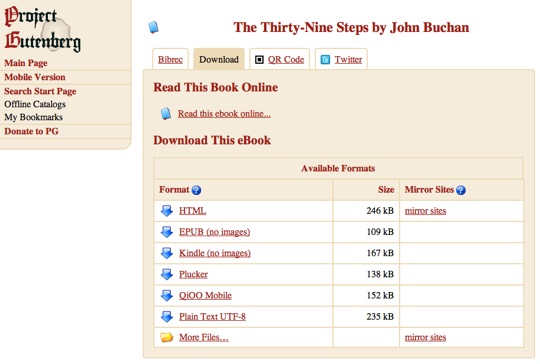 Good Gutenberg: your first port of call for free out-of-copyright material - and not just the familiar classics - in all the key formats
Complicating matters still further, WH Smith tells us that they've only signed up to agency pricing for Hachette and Penguin titles. However, Year of the Flood, despite being from a member of the Hachette group, is still selling on WH Smith for £4.59, compared to Amazon's £6.99.
Want to shop around for e-books? Get a smartphone
Shopping around for e-books may be becoming less advantageous, thanks to the introduction of agency pricing, but it's nonetheless becoming easier to do.
The main barrier to seeking the cheapest supplier for a given e-book is DRM and file format. Amazon's Kindle has a format all of its own, with the .azw suffix, while other e-bookstores use the ePub format.
But while many protected ePub e-books use Adobe's Adept DRM, part of its Digital Editions system, Apple's iTunes bookstore uses the company's own Fairplay DRM.
Fortunately for smartphone owners, apps are appearing that allow you to hold multiple e-book libraries alongside each other.
On the iPhone, for example, in addition to Apple's iBooks, you can download a Kindle reader from Amazon, and there are a number of readers that support Adept, such as Bluefire Reader, Txtr and Stanza.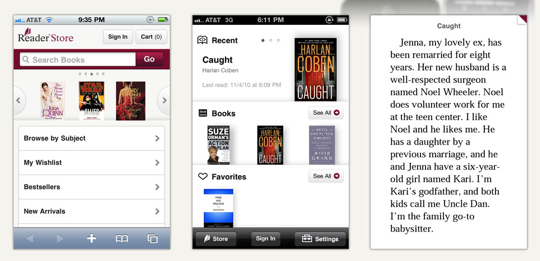 Sony is developing an e-book reader app for iOS and for Android. Hopefully it will bring Adept support to Android. While there are a fair few e-book reader apps in the Android Market - notably Kobo and Aldiko - none appear to support Adobe DRM.
All this is great news for smartphone and tablet owners, but the fixed nature of dedicated e-book reader devices means they're unlikely to gain support for formats and DRM schemes not favoured by the manufacturer.
This advice will annoy E Ink fans, but it's true nonetheless: if you want access to the broadest range of e-bookshops, you need a smartphone.