Asus' monochrome LCD tablet, the Eee Note, went on sale in the firm's native Taiwan today for a rather tasty Sterling equivalent price of £148.
OK, so that's based on the current Taiwan New Dollar-Sterling exchange rate - the price is TWD6999 - and comes in minus VAT, which would take the price to £175, give or take.
That puts it in the same ballpark as most e-book readers, albeit at the pricier end of the field.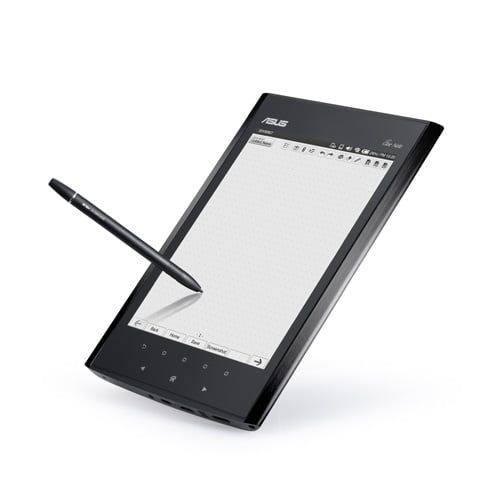 For your money you get an e-reader with an 8in, 768 x 1024 display, 4GB of on-board Flash - there's a Micro SD card slot for more - 802.11b/g Wi-Fi and a 2Mp camera. And you can write on it, digitally of course.
As we reported last week, the Linux-based gadget's battery life runs to 13.5 hours, which is below a typical E Ink-based e-book reader, but with a 64-greyscale screen, the Asus is going to look better - out of bright sunlight, at least.
The Eee Note is expected in Europe towards the end of this year, or the start of the next. ®