Sharp has launched its Galapagos tablet family in Japan.
Announced back in September, the range comprises 5.5in, 1024 x 600 and 10.8in, 1366 x 800 models, running an unspecified OS but linked to a range of online content shops.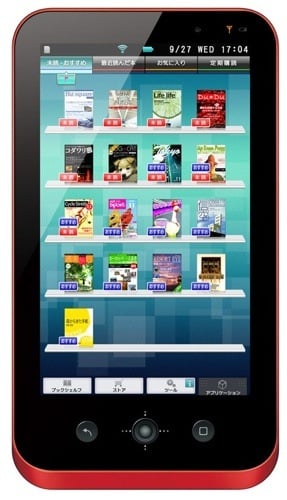 Sharp's Galapagos: Little...
The emphasis is very much on media consumption and communications, so it'll be interesting to see if any kind of store for third-party apps builds up around these boys.
They're not cheap: the 5.5-incher will retail locally for ¥39,800 (£304) while the 10.8in tablet costs ¥54,800 (£419). Those UK conversion prices are minus VAT, of course - and the machines come with a bundled 8GB Micro SD card for storage.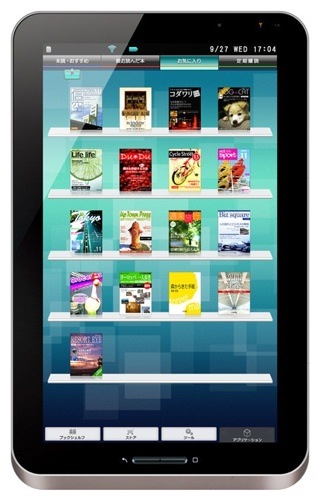 ...and large
There's no word of the Galapagos tablets getting released over here.
Other specs include 802.11b/g Wi-Fi, a mini USB 2.0 port and that's pretty much it. The 5.5in model, the EB-W51GJ-R, measures 167 x 92 x 13mm and weighs just 220g. The bigger Galapagos is 286 x 177 x 15mm and weighs 765g. ®