Symbian's Secret History: The battle for the company's soul
How Nokia took charge, and never let go
Family fortunes
Apple star designer Scott Jenson, now at Google, joined the Symbian design team in 1998. Jenson was an Apple human interface alumni who had sketched out the original Newton and stayed with the product to launch. His hire showed that Symbian was the hottest ticket in town for talent.
"Between Juha [Christensen] and Scott and Nick [Healey] we maybe arrogantly came up with this idea that four UIs could cover the whole universe of mobile devices" says Randall.
The Design team found themselves grappling with six "device reference family designs", or DFRDs, each named after a gemstone.
Jenson never thought it was realistic idea, he says. Right away, it was obvious that "family" meant different things to different people. The DFRDs were a strange collection of promising, ground-up designs and hopeful submissions from Symbian's owners.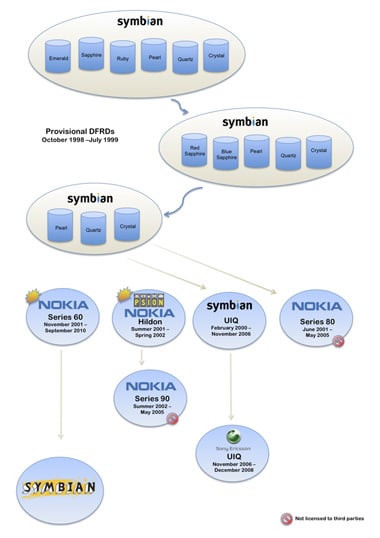 Symbian's diminishing influence on user interface design
Two designs came from the Symbian team. Symbian acquired Ericsson's design lab in Ronneby, Sweden and with it, a new and promising pen-based user interface, which became Quartz. Symbian's design team were also working on a fresh one-handed soft key design, called Pearl.
Three other DRFDs (Ruby, Sapphire and Emerald - later boiled down to two, Red Sapphire and Green Sapphire) were manufacturers' ideal version of what they thought a softkey phone should look like - with a heavy manufacturer bias. Here, "family" meant "resemblance to something we do today".
There was also a design for a QWERTY communicator – not surprisingly, from Nokia.
Between April and June 1999 furious discussions took place. Motorola, as the former Psion staff had feared, said no to everything.
"The design team wanted Pearl, with no shitty legacy UI features," recalls one former executive. Pearl could work on the smallest handset, but 'degrade up' to handle any kind of screen variation. Here is it what it looked like. The story continues below the box out.
Symbian's Pearl UI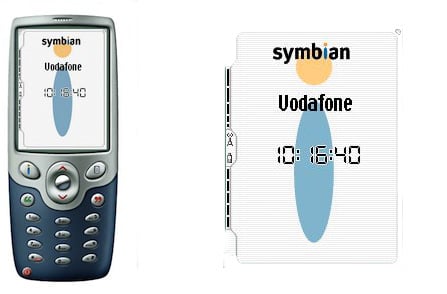 Pearl's home screen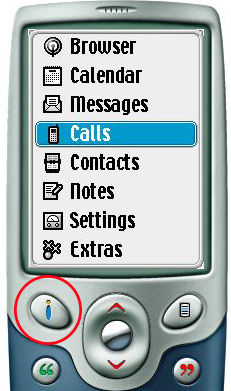 The i key always overlays the main menu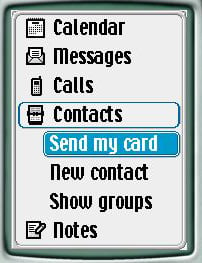 Menu actions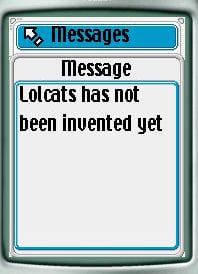 No "back" key is necessary. You navigate out of the running app by heading for the top.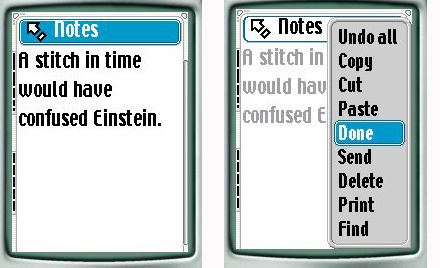 Context menus in action
Then, finally, there were three. Pearl (announced here) had subsumed all the other one-handed softkey designs. Quartz was the pen-based UI. And Nokia had steered its QWERTY keyboard design through the discussions – this became Crystal.
Bit by bit, it became apparent that Crystal (unveiling reported here) was not like the others. Nokia had ensured Crystal would look and feel like Nokia's proprietary Communicators look and feel. Nokia would never share the design with anyone else. If somebody wanted to license Crystal, they would have to deal with Nokia, which had built up an arsenal of patents on the Communicator concept.
"Crystal was never a DFRD but just a subcontract," says Jenson. "Nokia was brilliant an manipulating Symbian, getting them to do what they wanted. This wasn't nefarious by any means, but just good business."
This would become the basis for Symbian's first true smartphone, the 'Linda' project from 1997 finally bearing fruit in the Nokia 9200 four and half years after the deal was struck. It was the most technically challenging, too.
"It was a complete ruse to call Ruby, Sapphire or Emerald DFRDs as they were just trying to follow the Crystal model, to get Symbian to make a custom platform for them," recalls Jenson today.
But executives noticed something stranger. Nokia was cooling on the idea of UIs altogether.