This article is more than 1 year old
Wikileaks exposes Clinton's cyberspy wish-list
Ban Ki-moon-on-a-stick
Hillary Clinton asked US diplomats to gather the passwords and encryption keys of top United Nations officials, as well as details of the private networks they use to communicate.
In one of the most controversial of the first batch of embassy cables released by Wikileaks, she sought information that would be useful for cyber-espionage operations.
The "National HUMINT Collection Directive", sent by the State Department to US diplomats around the world In July last year, specifically targets the UN and its IT systems.
It calls for reports on "current technical specifications, physical layout, and planned upgrades to telecommunications infrastructure and information systems, networks, and technologies used by top officials and their support staffs".
The cable also demands "details on commercial and private VIP networks used for official communications, to include upgrades, security measures, passwords, personal encryption keys, and types of VPN versions used".
Confirmation that the US spies on top UN officials is no surprise: the GCHQ whistleblower Katharine Gun revealed details of bugging operations in 2003, in the run-up to the invasion of Iraq. However, critics of American foreign policy are arguing the Wikileaks cable shows a blurring of the line between traditional diplomacy, which relies on trust, and the dark art of espionage, which relies on abusing trust.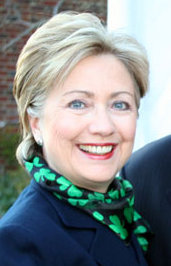 "Gimme your password, will ya?"
Clinton's wish-list is certainly comprehensive. She asks for:
"telephone numbers and email addresses of key officials;
limited distribution telephone numbers/directories and public switched networks (PSTN) telephone directories"
"Dialing numbers for voice, datalink, video teleconferencing, wireless communications systems, cellular systems, personal communications systems, and wireless facsimiles."
"Information on hacking or other security incidents involving UN networks."
"Key personnel and functions of UN entity that maintains UN communications and computer networks."
"Information about current and future use of communications systems and technologies by officials or organizations – including cellular phone networks, mobile satellite phones, very small aperture terminals (VSAT), trunked and mobile radios, pagers, prepaid calling cards, firewalls, encryption, international connectivity, use of electronic data interchange, Voice-over-Internet Protocol (VoIP), worldwide interoperability for microwave access (WiMax), and cable and fiber networks."
There is a full copy of the Directive here.
In a segment on the Today programme this morning, however, Sir Christopher Meyer, a former British ambassador to the US, played down the significance of the order.
"This is the usual vast bureaucratic laundry list dumped by the US intelligence establishment on diplomats all round the world," he said.
Sir Christopher pointed a passage near the beginning of the directive which calls for "as much of the following information as possible as evidence that diplomats would ignore it.
"If I was an American diplomat at the UN, one thing I would say to myself is 'it is not possible to get the credit cards, the biometric features, or the frequent flyer card of Ban Ki-moon or any of his staff',"he said.
"It would not change the traditional way in which diplomacy is done in New York... it is not the diplomats that are being asked to do this [gather intelligence]."
If US diplomats did follow the directive and engage in what Meyer called "classic espionage", it is likely the intelligence product would end up in the hands of the National Security Agency. The agency carries out the vast majority of America's electronic spying, and was closely involved in the joint operation against the UN Security Council exposed by Katharin Gun. ®