Google has announced the release of Google Earth 6 - now with fully-integrated Street View allowing amazed netizens to "journey from outer space right to your doorstep in one seamless flight".
It is sort-of seamless, too, with Street View's pegman "docked right alongside the navigation controls", and available for dragging over those highways and byways nailed by Google's all-seeing eye.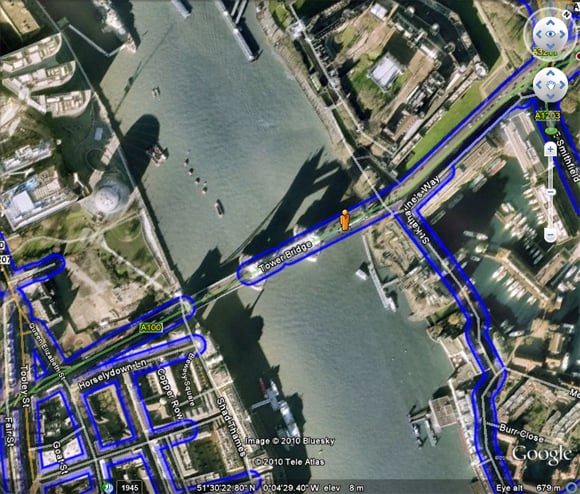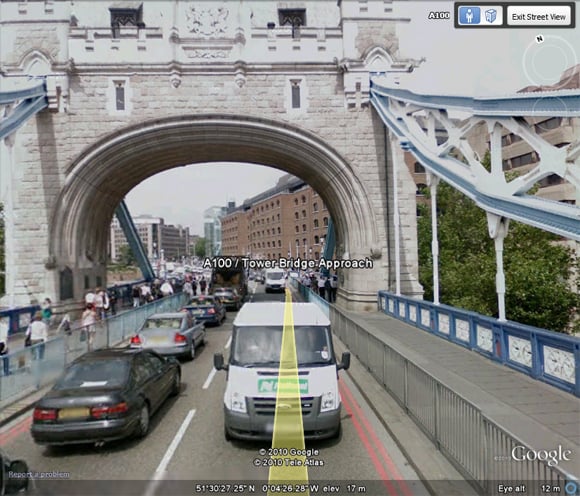 Not bad, but I found the Street View, er, view, took a while to load, and sometimes didn't load at all. Maybe my net connection's having a bad hair day.
Also up in Version 6 are 3D trees, viewable the 3D buildings layer. Google has apparently already planted 80 million virtual examples, working with various organisations to "model our planet's threatened forests" - presumably so our kids will know what the real thing looked like after they've all been axed and concreted over.
There's more on this arboreal novelty and the improved Street View experience in Google's rather silly video...
...and you can download Google Earth 6 right here. ®