This article is more than 1 year old
Arcam rCube portable iPod speaker system
Top of the docks
In line with its speaker design ethic, the rCube does without a built-in DAC – it simply utilises the analogue feed from the iPod. Arcam takes the view that it's better for a dock to do its primary jobs of amplification and projection properly, rather than try to complicate matters by treating your iPod as a file server and having to house all the electronics that such entails.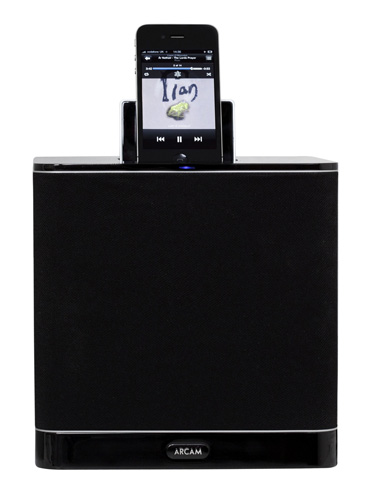 Careful positioning is required to get the best out of this dock
If there is a downside to the rCube's design, it's that you have to position the unit carefully to get the best results. Arcam reckons the ideal is a few feet out from a room corner at 45 degrees. That's one of the main reasons why the bass boost is fitted – the idea being that you turn it off if you have to put it in a tight space.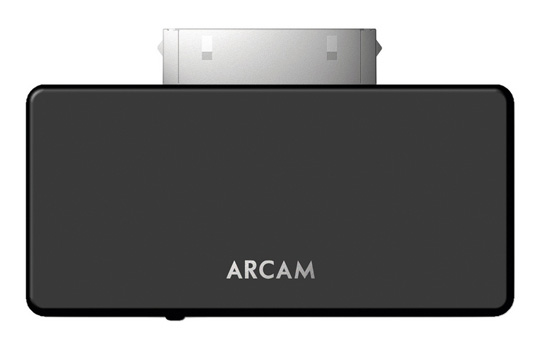 The optional rWand fits onto an iPod to allow wireless audio streaming to the rCube
If you prefer to keep your iPhone in your hands when playing back through the rCube – or if you have your music on an iPad – Arcam will sell you the rWand adapter, which plugs into your handset and lets it connect to the rCube from the built-in, proprietary 2.4GHz 16bit/44.1kHz receiver, that relies on Kleer wireless audio technology.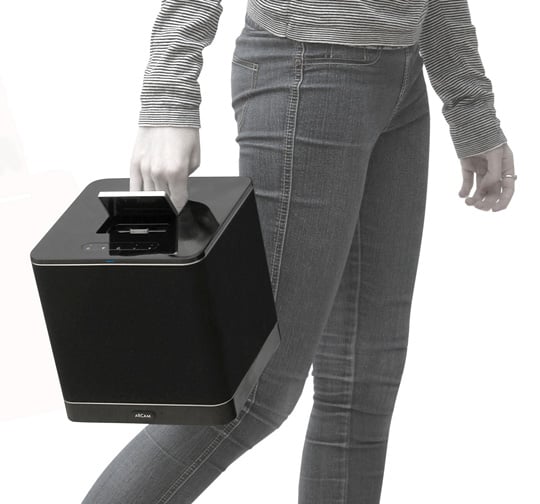 Portable, with a built-in rechargeable battery pack, but weighs 5kg
Buy an rWave USB dongle and you can also stream music from your laptop. Buy both adapters and you can use your iPhone as a remote control when you stream your iTunes library to the rCube. The rWand only has a range of around 10m but the rWave can reach up to 100m. Be warned though, these dongles don't come cheap - the rWand will set you back around £70, the rWave £80.