Gear4 UnityRemote
Got an iPhone or iPod? You'll pay £100 for a remote
---
Like most universal remote controls the app includes a database of control codes that can used to control devices from hundreds of well-known manufacturers, and I was able to set up my Samsung TV, Panasonic Blu-ray player and Sky+ box, with no problems at all, in just a matter of seconds.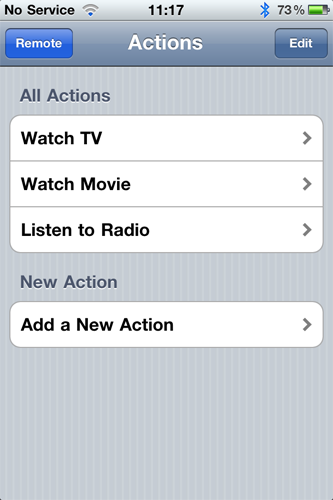 With a bit of poking around, specific actions can be configured
My Freeview HD recorder from FetchTV was a little more troublesome, though, as it wasn't included in that database. However, the Unity also has a training option that allowed it to recognise and store codes beamed directly from the remote control of the FetchTV box. The training process is a bit tedious, but that's the case with most other universal remotes too, so we can't criticise the Unity too harshly for that.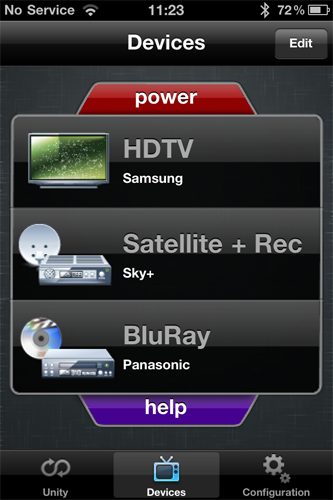 Available devices are listed
I did stumble across one annoying glitch, though. Like many universal remotes, the Unity also allows you to create 'actions' that can control multiple devices simultaneously – such as turning on both the TV and Sky+ box together and then automatically switching to a specific channel.