TomTom Go Live 1005 satnav
Routefinder General
Review TomTom's Go Live 1000 series of high-end PNDs debuted in September in 4.3in form but the recently arrived 1005 model is the first TomTom to break the 5in barrier. In common with the lesser 1000 series models, the 1005 also has a capacitive touchscreen – Fluid Touch in TomTom speak – redesigned map and UI graphics, a revised menu layout and allegedly faster route planning.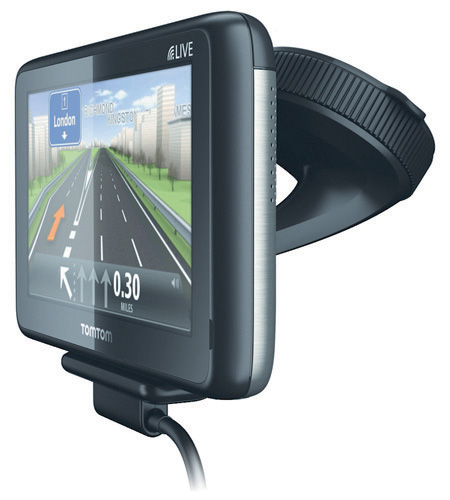 Traffic shaper: TomTom's Go Live 1005
Compared to Navigon's 5in 70 Plus – reviewed here – the TomTom Go Live 1005 Europe is heavier and is a shade larger along all axes. Of course, if you wan't a pocket-portable satnav, you probably shouldn't go for a unit with a 5in screen to begin with. Size aside, it's a smart looking bit of kit, with a nicely rounded shape and sturdy body.
The gloss finish capacitive screen doesn't match the resolution of that on the Garmin 3790T and hence isn't as crisp, and there's no multi-touch either. Nor is the UI quite as slick but, to be fair, both screen and user interface are better than you will find on any other PND apart from the Garmin.
TomTom's map designs had started to look just a little weary of late, but the restyle goes a long way towards rectifying things. Now with richer colours and better definition, the graphics are much clearer and text easier to read.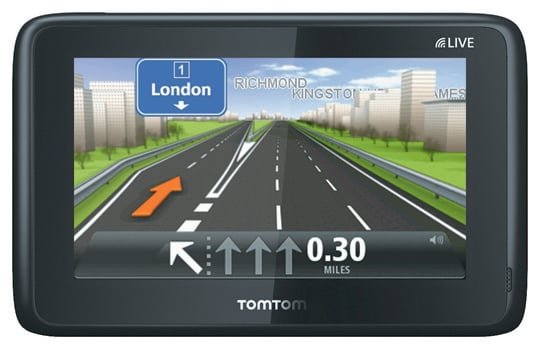 Enhanced graphics are among the improvements
The adaptable data strip along the bottom of the screen has also been re-jigged and now shows information in either one, two or three distinct areas. The 5in screen leaves plenty of room for POI locations, traffic problems and other journey information to be displayed without clutter. The menu structure has also been updated and everything is now laid out in a far more logical manner.