This article is more than 1 year old
HP builds touchscreen Linux PC for India
And only India
HP will this month begin selling an 18.5in touchscreen all-in-one PC running what it almost certainly Linux. The snag: it's only available in India.
The DreamScreen 400 was "developed in India for India", HP said, adding that the custom UI and spec was inspired by interviews with 2,600 Indians. The company put 200 prototypes into homes to fine-tune the gadget.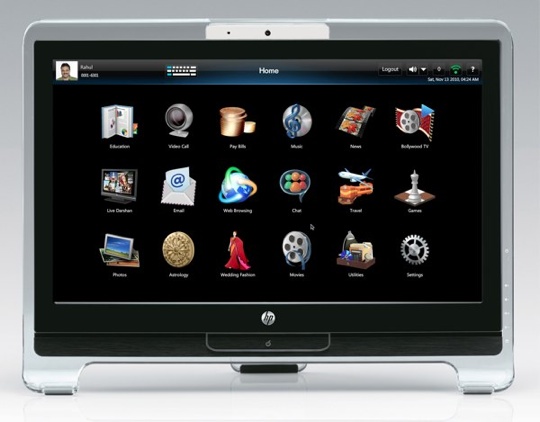 The result is a machine designed to provide access to the web and online media, and provide communications tools and games.
The DreamScreen 400 is the first of a "new category of products aimed at those who are ready benefit from the power of the internet for the first time", HP said. So it's an 'information appliance', then - remember how, in the late 1990s, we are all going to be using these in the new millennium?
The UI appears on the 18.5in screen, and the appliance has a built-in DVD drive. That's pretty much all HP has said about the 400's spec.
The machine will go on sale around India later this month for RUP19,999 plus tax (£282). HP already sells its Touchsmart Windows-based touchscreen all-in-ones in India. ®