This article is more than 1 year old
Gran Turismo 5
Gears of awe?
Stig it to 'em
Although A-Spec returns warts 'n' all, with success still more reliant on car tuning than driving skills, and although opponent AI remains largely absent, it's still the best way to quickly stock your garage and experiment with a wide range of cars.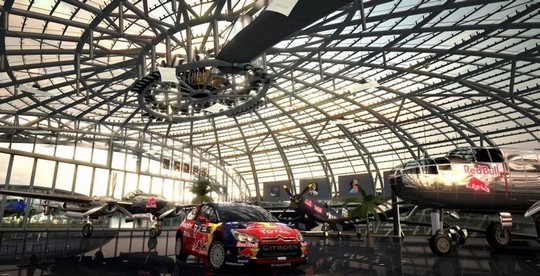 Hangar left
B-Spec racing was an introduction I largely overlooked in GT4, and developer Polyphony has done little to endear the mode to me this time around. As team boss, you manage a roster of AI drivers, providing basic orders as they race, such as increase speed or overtake. But with limited tactics and aggressive driving invariably punished by overshot turns or spins, it's a mode I still just don't get.
Special racing, on the other hand, is a welcome introduction to the series. It offers bite-sized challenges in alternative driving styles, such as Go-karting, NASCAR and rallying, and even includes challenges driving around the Top Gear test track. It's another opportunity to show off the peerless range of car handling, as Go-karts spin with minimal throttle through corners, NASCARs bunch dangerously close to draft, and rally cars drift with ease.
For all its impressive physics and handling, and for all its vast array of modes, tracks and cars, GT5 is a long way short of perfection. Owing to development origins on the PS2, it's arguably the worst looking Triple-A racer of this generation, miles behind Forza 3, Dirt 2 and F1, and even a few car lengths behind Blur.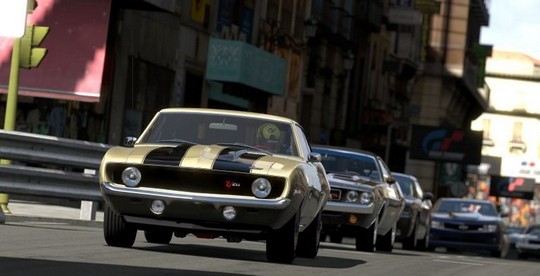 Muscle in
A few impressive details enliven the visuals, such as driving snow, night-time fog and excellent car damage decals, which unlock as you progress through the game. But only the premium 200 of its 1000 cars are modelled to current-gen standards, with the rest plagued by lower polygon counts and jaggies.