Sony sells Playstation-packing TV
Button bash a Bravia
All sorts of tech has been integrated into TVs from iPod docks to Blu-ray players, but now Sony has put a Playstation into one and it's available in the UK for under £200.
The Sony Bravia KDL-22PX300 is a 22in LCD TV with a built-in PS2, which allows users to play classic games and watch DVDs. Old Playstation titles still play in standard definition but the 720p TV has four HDMI slots, includes a built-in Freeview tuner and an Ethernet port for internet video. With an additional dongle, it can go online wirelessly. It also has three USB sockets, plus Scart, VGA and component-video connectors.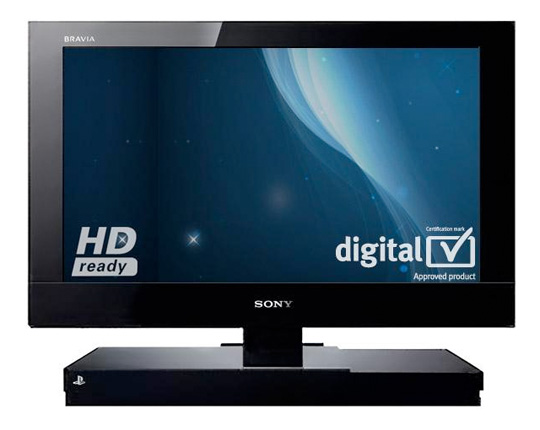 PS3s haven't been backwards-compatible with the PS2 since some of Sony's very first models, and a Bravia HDTV with all those connections and a built-in PS2/DVD player is surely good value at that price.
Console-integrated televisions are uncommon, with Fuji Television's Sega Dreamcast based Divers 2000 Series CX-1 the only attempt we're aware of since Sharp teamed up with Nintendo in the early 1980s to bring us the C1 NES TV.
There were also rumours in 2008 that Samsung was set to partner Microsoft for an Xbox 360 integrated TV, but it never materialised.
The Bravia KDL-22PX300 is available for £200 from Richer Sounds and comes with one controller. ®