Space shuttle Discovery will not now lift off on its final STS-133 mission to the International Space Station until 3 February at the earliest.
The venerable vehicle was grounded on November 5 when NASA discovered cracks in two of 108 U-shaped aluminium brackets, known as "stringers", located on the external fuel tank.
Subsequent repairs - involving patching up the stringers and reapplying protective external foam (see pic) - evidently proved unsatisfactory, since managers have "decided the analysis and tests required to launch Discovery safely are not complete".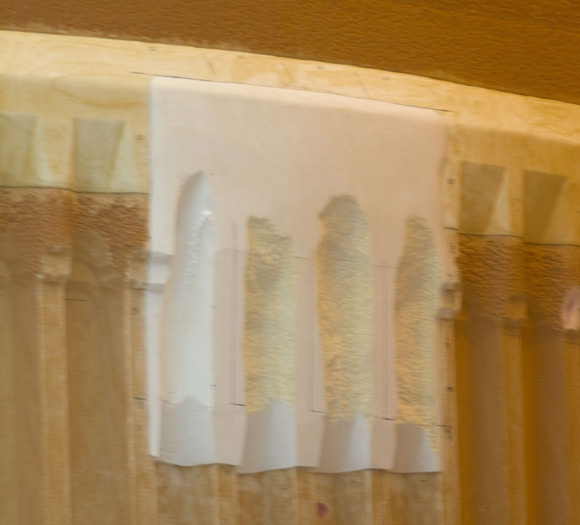 The agency elaborates: "They are planning to conduct an instrumented test on the external fuel tank and structural evaluations on stringer test articles to determine whether the analysis is correct.
"Details and timelines for the tanking test are in work, but plans call for temperature and strain gauge measurements in the intertank region near the top of the tank during the test."
In summary, NASA will carry out tests on the stringers, both on site with Discovery and with duplicate components at its New Orleans manufacturing plant.
Shuttle program manager John Shannon admitted last Friday: "We've hit a point where there is no obvious answer to what occurred."
He did, however, add: "I have strong confidence this is a solvable problem."
The upshot of all this is the ISS will not be taking delivery of the converted multi-purpose logistics module Leonardo, now destined to become permanent extra storage at the orbiting outpost, until next year.
This delay has impacted on the final scheduled shuttle mission - Endeavour's STS-134 trip, originally slated for a February blast-off, but now knocked back until 1 April. ®